Montgomery, Bernard Law "Monty", the son of a bishop, born on 17-11-11887 in London,
 in a family of nine children. His father, born in Donegal, was an Irish minister. In 1889, his father became Bishop of Tasmania, forcing the family to move.In 1901, his father was offered work in London, prompting the family to return to Montgomery's hometown. He was educated at the Royal Military Academy Sandhurst.
 After graduating in 1908 joined the Royal Warwickshire Regiment
. Montgomery served in India before being sent to France at the beginning of the First World War.
 He was seriously wounded  when he was shot in the chest in October 1914: "My life was saved that day by a soldier of my platoon. I had fallen in the open and lay still hoping to avoid further attention from the Germans. But a soldier ran to me and began to put a field dressing on my wound; 
he was shot through the head by a sniper and collapsed on top of me. The sniper continued to fire at us and I got a second wound in the knee; the soldier received many bullets intended for me. No further attempt was made by my platoon to rescue us; indeed, it was presumed we were both dead. When it was dark the stretcher-bearers came to carry us in; the soldier was dead and I was in a bad way." After a long spell in a military hospital, Montgomery returned to the Western Front in 1916 and by 1918 was Chief of Staff of the 47th London Division
. Montgomery remained in the British Army and promoted to the rank of Major General he was sent to command British forces Palestine in October, 1938. On the outbreak of World War II Montgomery was sent to France with the British Expeditionary Force. 
He led the 2nd Corps but was forced to retreat to Dunkirk during Germany's Western Offensive and arrived back in England on 1st June, 1940. Montgomery was placed in command of the 5th Corps. In July 1942 Erwin Rommel
and the Deutsches Afrika Korps, DAK, were only 70 miles from Alexandria. The situation was so serious that Sir Winston Churchill 
made the long journey to Egypt to discover for himself what needed to be done. Churchill decided to make changes to the command structure. General Harold Alexander 
was placed in charge of British land forces in the Middle East and Montgomery was chosen to become commander of the Eighth Army. On 30-08-1942, Rommel attacked at Alam el Halfa but was repulsed by the Eighth Army. Montgomery responded to this attack by ordering his troops to reinforce the defensive line from the coast to the impassable Qattara Depression. Montgomery was now able to make sure that Rommel and the German Army was unable to make any further advances into Egypt. On 23rd October Montgomery launched Operation Lightfoot with the largest artillery bombardment since the First World War. The attack came at the worst time for the Deutsches Afrika Korps 
as Rommel was on sick leave in Austria. His replacement, General George Stumme, 
 died on 24-10-1942, age 56, of a heart-attack the day after the 900 gun bombardment of the German lines. Stumme was replaced by General Ritter Wilhelm von Thoma 
and Adolf Hitler 
phoned Rommel to order him to return to Egypt immediately. On 8th November Rommel learned of the Allied invasion of Morocco and Algeria that was under the command of General Dwight "Ike" Eisenhower.
His depleted army now faced a war on two front. The British Army recaptured Tobruk on 12-11-1942. During the El Alamein campaign half of Rommel's 100.000 man army was killed, wounded or taken prisoner. He also lost over 450 tanks and 1.000 guns. The British and Commonwealth forces suffered 13.500 casualties and 500 of their tanks were damaged. (see Did you know) However, of these, 350 were repaired and were able to take part in future battles. Churchill was convinced that the battle of El Alamein marked the turning point in the  
 war and ordered the ringing of church bells all over Britain. As he said later: "Before Alamein we never had a victory, after El Alamein we never had a defeat." During the desert war in Africa from 13-09-1940 until Mai 1943, the allied forces lost more then 250.000 men, death, wounded and captured. The As force's casualties were 620.000 men included 250.000 prisoners of war. Soon after the D-Day invasion Montgomery proposed Operation Market-Garden. The combined ground and airborne attack was designed to gain crossings over the large Dutch rivers, the Mass, Waal and Neder Rijn, to aid the armoured advance of the British 2nd Army. On 17-09-1944, three divisions of the 1st Allied Airborne Corps landed in Holland. At the same time the British 30th Corps
  advanced from the Meuse-Escaut Canal.
 King George VI with Monty and a friendly Fox terrier, called Hitler. The bridges at Nijmegen (see Jan van Hoof) and Eindhoven (see Robert Sink)
(see About) were taken but a German counter-attack created problems at Arnhem. During operation Market Garden Montgomery every day played golf on the golf court of Valkenswaard ? Of the 9.000 Allied troops at Arnhem, only 2.000 were left when they were ordered to withdraw across the Rhine on 25th September. Casualties in 1st Airborne during Operation Market Garden were high, of "the original 10.005 man force only 2.163 troopers, along with 160 Poles and 75 Dorsets, came back across the Rhine. After nine days the division had approximately 1.200 dead and 6.642 missing, wounded or captured."  After the failure of Operation Market-Garden Montgomery began to question the strategy developed by Eisenhower and as a result of comments made at a press conference he gave on 07-01-1945, he was severely rebuked by Churchill and General Alan Brooke, 
the head of the British Army. Although he came close to being sacked Montgomery was allowed to remain in Europe and the end of the war was appointed Commander in Chief of the British Army of Occupation. In 1946 Montgomery was granted a peerage and he took the title Viscount Montgomery of Alamein. He also served under Eisenhower as deputy supreme commander of the Allied forces in Europe. Montgomery was never raised to an earldom like his wartime contemporaries Harold Alexander, Louis Mountbatten 
and even Archibald Wavell, Wavell 
died on 24-05-1950 after a relapse following abdominal surgery, but unlike them he had never been a Theatre Supreme Commander or held high political office. Montgomery was married with Elisabeth Carver, born Hobart who was the sister of Percie Hobart KBE,
  79th Armored Division
 who joined the British Army as an engineer and subsequently rose to the rank of Major-General. He assembled units of modified tank designs collectively nicknamed "Hobart's Funnies"
 Percie "Hobo" Hobart died age 71 on 19-02-1957, in Farnhem, Surray. The first husband of Elisabeth was Oswald Carver who died in 1915 in World War I. In 1937, Elizabeth was bitten by an insect while on holiday in Burnham on Sea. The bite became infected and she died on 19 October from septicemia  following an amputation. The loss devastated the then Brigadier Montgomery, but he insisted on throwing himself back into his work immediately after the funeral Montgomery was a strange man and after an quarell with his mother he didn't talk to her anymore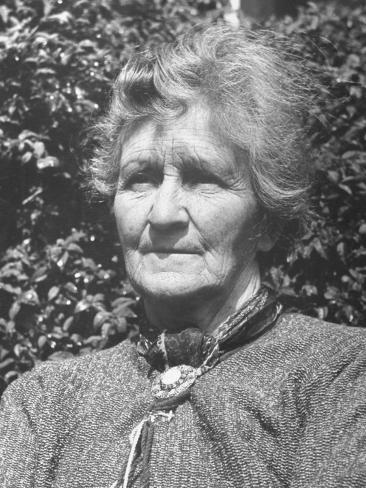 Maud Montgomery Farrar, took little active interest in the education of her young children other than to have them taught by tutors brought from England. The loveless environment made Bernard something of a bully, as he himself later recalled "I was a dreadful little boy. I don't suppose anybody would put up with my sort of behavior these days." Later in life Montgomery refused to allow his son David, born 18-08-1928 
to have anything to do with his grandmother and also refused to attend her funeral in 1949. Bernard David Montgomery above with the son of Erwin Rommel, Dr, Manfred Rommel.
Death and burial ground of Montgomery, Bernard Law "Monty".
.
Bernard Montgomery himself died on 25-03-1976, old age 88 and is buried on the cemetery of Binstead, Hampshire, England.