Seidel, Hans Georg von, born 11-11-1891 in Diedersdorf, Brandenburg, was a German military leader who served in the German Army during World War I and in Goering's (see Herman Goering) 
(did you know) Luftwaffe during World War II. Von Seidel joined the German Army in Prussia in 1910 and was promoted to the rank of Leutnant in 1911. He served as an officer in the German Army during World War I, and left the service in 1920 as a captain of cavalry. In 1934, Von Seidel was called to serve in the military: this time in the Air Ministry  
with a promotion to Major. Not yet a pilot, Seidel was detached in August 1935 to the flying school at Braunschweig  to take the aerial observer course and the pilot course. He then attended the Kampffliegerschule (bomber flying school) at Jüterborg where he learned to fly multi-engine aircraft. At the end of 1935, von Seidel was posted to the General Staff of the German Air Force at the Air Ministry where he served as a department chief, and was soon promoted to Oberst.
In March 1937, von Seidel accepted the command of an air group, Aufklärungsgruppe 12 (Reconnaissance Group 12) and was simultaneously given command of the group's airfield at Stargard- Klutzow
Seidel was promoted to the rank of General der Flieger
and served for most of World War II as the head of German Air Force organization, armament, maintenance, and supply. He was a practical realist who distanced himself from his idealist boss and Nazi fanatic Generaloberst der Flieger, Stabchef der Luftwaffe, Hans Jeschonnek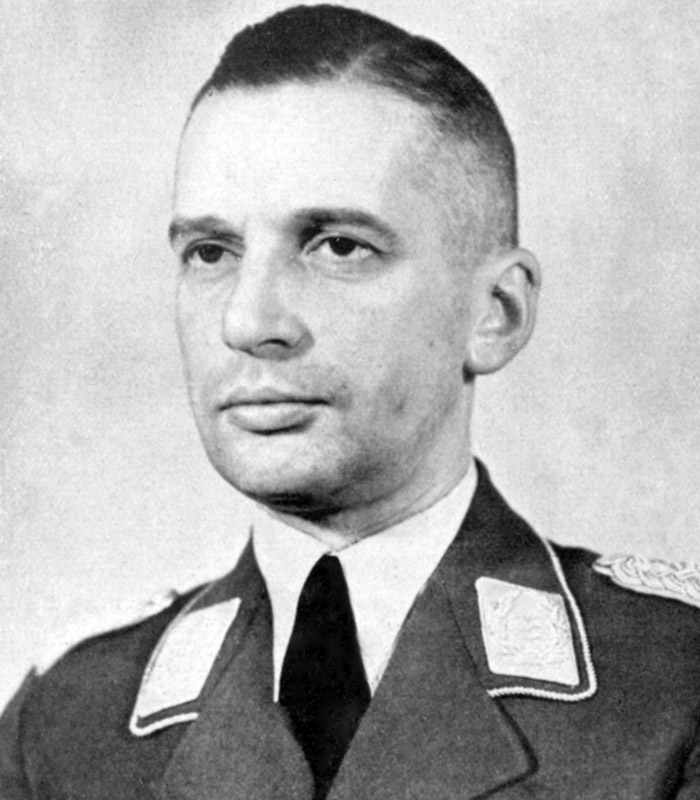 ,
  Von Seidel was posted to the General Staff of the German Air Force at the Air Ministry
Upon the occasion of the 75th birthday of the Marshal of Finland, Baron Carl Gustaf Emil Mannerheim, 
Hitler flew to Finland to visit him. On the morning of 04-06-1942 at Immola airfield near Imatra, von Seidel was the first German General to arrive, followed within a few hours by Generaloberst Hans-Jürgen Stumpff, Generaloberst Eduard Dietl, 
and then Feldmarschall Wilhelm Keitel who accompanied Hitler. Finnish and German officers reviewed troops in the airfield, then the officers met in a rail car for a few hours. The visiting Germans flew out in the evening.
For the 800,000 Luftwaffe personnel on the Eastern Front, Seidel was able to work with Milch to secure extra woolen underwear, fur boots, and other winter wear. However, beginning in October 1942 during the Battle of Stalingrad, Seidel sought desperately to find enough aircraft to supply the surrounded Sixth Army of Friedrich Paulus, 
 by air–the Junkers Ju 52 transports of Luftflotte 4 (Air Fleet 4)
, under Oberst Hans-Detlef Herhudt von Rohden
 were not sufficient, and Hitler had ordered the army to stand and fight. On 23 November, von Seidel ordered all German ministry, training, and staff aircraft of any size to join the airlift into Stalingrad. Some 600 aircraft flown by highly skilled instructors were taken from training facilities and sent east, with the result that some specialized training schools were closed. Aircraft as various as Heinkel
He 111 bombers, Focke-Wulf Fw 200. Condor reconnaissance patrol bombers, Junkers
Ju 90 airliners, and Junkers Ju 86 trainers were pressed into airlift service. Many that arrived at eastern air bases were pushed aside as useless until they could be winterized. By 19 December, the collection of aircraft were at their peak of delivery, with 289 tonnes of supplies dropped in 154 sorties on that day. The Sixth Army 
neede 700–800 tonnes each day, with food and munitions as top priority, but they received only a fraction of that, and some deliveries such as spices and summer clothing were completely useless to the troops. Severe winter conditions and unrelenting Soviet attacks took a heavy toll of the ground and air forces. Some 488 aircraft were lost along with some 1,000 of the Luftwaffe's finest airmen. Seidel noted the great equipment losses in that theatre: "Of 100,000 Luftwaffe vehicles in the East, only 15 per cent still functioning early in January 1942."[The aircraft evacuated 42,000 men, mostly wounded, with the last one flown out on 24-01-1943. The Sixth Army surrendered on 03-02-1943.
Hitler blamed Hermann Goering
for the disaster in East, after which Goering announced that he would court-martial Hans Jeschonnek and von Seidel for causing the failure of the Stalingrad airlift. Hitler forbade this action as he knew the two men were not at fault. Hitler considered Goering to be second only to himself in terms of guilt for the over-optimistic planning.
From July 1944 to February 1945 Seidel served in Berlin as commander of Luftflotte 10 (Air Fleet 10), a training and replacement organization. Late in February he was named leader of the Reserve Luftwaffe High Command, a position he was to hold for a few months until the end of the war.
Death and burial ground of Seidel, Hans Georg von.
Von Seidel, above second from the left, was taken prisoner of war on 06-05-1945 at Oberaudorf by American troops. On 17 May he was transferred to British supervision. On 09-01-1946, Seidel was taken to Island Farm
 where he became the leader of the prisoners at Special Camp 11. In that role he worked with Rear Admiral Hans Voss 
 who was liaison to the British authorities. Seidel headed a group of German officers who ranked above him, ones charged with war crimes or being held as witnesses, including Field Marshals Gerd von Rundstedt , Erich von Manstein, Paul Ludwig Ewald von Kleist and Walter von Brauchitsch.
 He was interviewed for his views on the war, and gave his opinion that the invasion of Germany would have failed except for After three years of imprisonment, von Seidel began the process of repatriation.
After his process Hans Georg von Seidel lived in Bad Godesberg, where he at the age of 63, on 10-11-1955 died and is buried with his wife Felicitas, born von Buxhoeveden, who died age 52, on 08-05-1945, on the Zentral cemetery of Bad Godesberg. Close by are the graves of the World War II, Generalmajor der Infanterie, General der Technische Truppen, Hans von Hanstein, General der Infanterie, Defender of "Festung Königsberg", Otto Lasch, Generalmajor der Infanterie, Kommandeur POW Camp Dictrict XVII, Lothar Bock and Generalmajor der Luftnachrichtentruppen, Kommandeur Wehrmacht in Holland, Heinrich Claes.