Fairbanks Douglas, born 09-12-1909 in Denver, Colorado, was the son of silent-screen swashbuckling hero Douglas Fairbanks, Sr.,
 he managed to create his own image despite playing a few similar roles himself. Douglas Fairbanks Sr. died age 56 in 1939. During World War II he headed London's Douglas Voluntary Hospital, an establishment taking care of war refugees, was President
Franklin Delano Roosevelt
 special envoy for the Special Mission to South America in 1940 before becoming a lieutenant in the Navy, he was promoted to the rank of captain in 1954 and taking part in the Allies' landing in Sicily and Elba in 1943. Fairbanks was assigned to Lord
Louis Mountbatten
's Commando Staff in England. He attained a depth of understanding and appreciation of military deception then unheard of in the United States Navy. Fairbanks convinced General Harry Hewitt, Hewitt died age 85, on 15-09-172, and who was preparing U.S. Naval forces for the invasion of North Africa of the advantages of such a unit, then repeated the proposal at Hewett's behest to Admiral
Ernst King
Chief of Naval Operations. King thereupon issued a secret letter on 05-03- 1943 charging the Vice Chief of Naval Operations with the recruitment of 180 officers and 300 enlisted men for the Beach Jumper program. Operation Husky,  landing on Sicilia, was under command of General
Dwight "Ike" Eisenhower
 with
Harold Alexander 
and
Bernard "Monty" Montgomery
. Defending German 
Generalfeldmarschall der Luftwaffe, Oberbefehlhaber der Luftflotte 2,
was
Albert "Smiling Albert" Kesselring
After the World War II, his star waned and despite a moving part in Ghost Story(1981), he did not appear in a major movie. Now a legend himself, Douglas Fairbanks Jr. left this world with the satisfaction of having lived up to the Fairbanks name at the end of a life nobody could call "wasted".
Death and burial ground of Fairbanks, born Douglas Elton Ulman, Douglas Jr.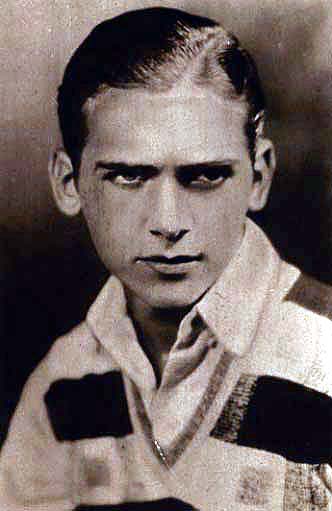 Highly decorated naval officer of World War II Douglas Fairbanks, died at the old age of 90 of heart failure, on 07-05-2000. He is buried on the Hollywood Forever cemetery.