Knef, Hildegard, born in 28-12-1925 in Ulm, Bavaria.
 Her parents were Hans Theodor and Friede Augustine Knef. Her father, a decorated First World War veteran, died of syphilis when she was only six months old, and her mother moved to Berlin and worked in a factory.  In 1940, age 14, she began studying acting. Even before the fall of the Third Reich she appeared in several films, but most of them were only released after the war. To avoid being raped by Soviet soldiers she dressed like a young man and was sent to a camp for prisoner of war. She escaped and returned to war-shattered Berlin where she played her first parts on stage. The first German movie after WW II, Die Mörder sind unter uns (1946) (The Murderers Are Among Us)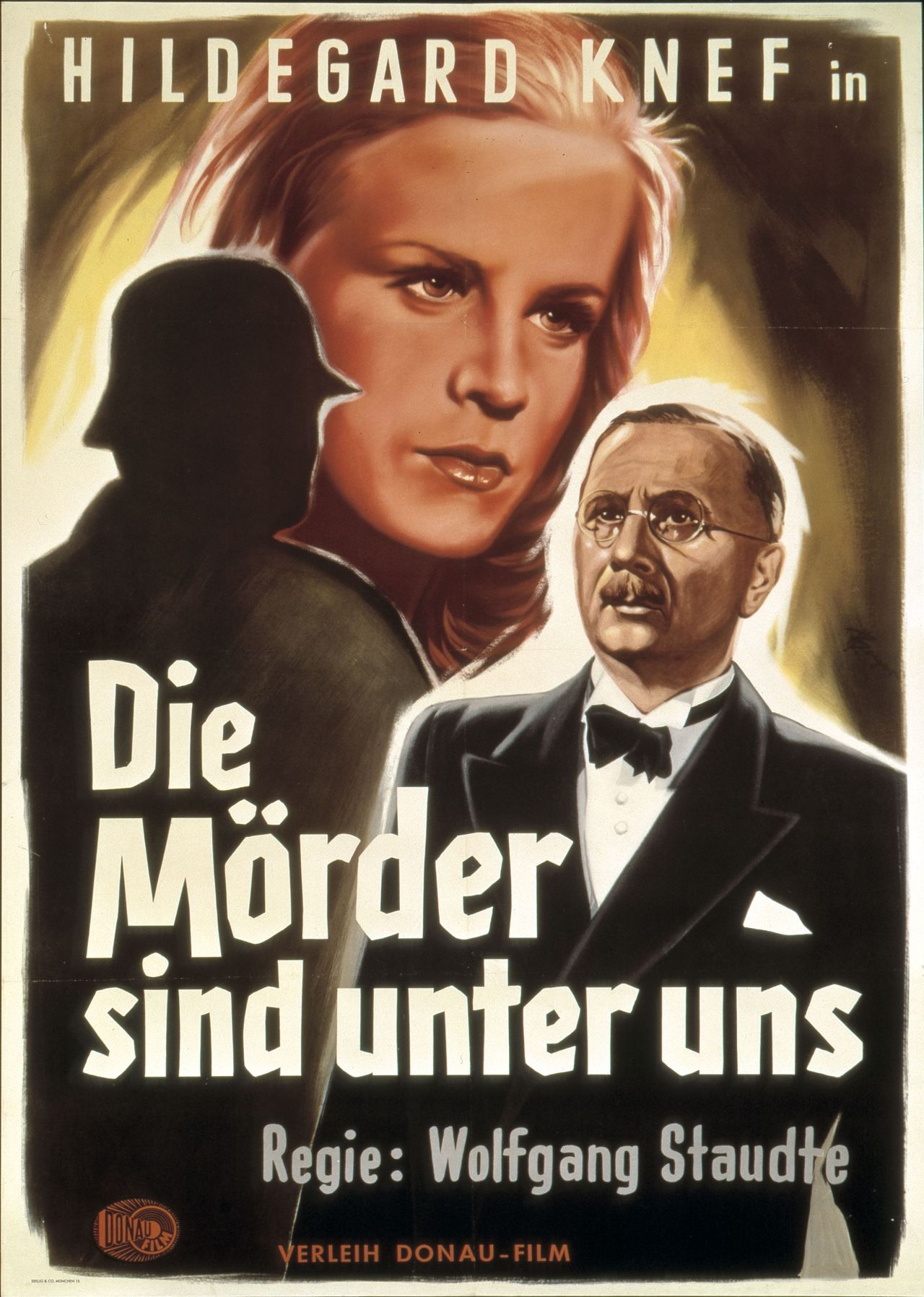 and her role in a war movie
 made her a star. David Oliver Selznick, Selznik died age 63, on 22-06-1965 in Hollywood,
         Davis Oliver Selznik.                        Kurt Hirsch marriage.
invited her to Hollywood and offered her a contract – with two conditions: Hildegard Knef here photographed 
at the Brandenburg Gate in Berlin, 1947,.should change her name into Gilda Christian and should pretend to be Austrian instead of German. She refused both and returned to Germany. In 1951 she provoked one of the greatest scandals in German film history when she appeared naked on the screen in the movie Die Sünderin (1951) . The Catholic Church protested vehemently against that film but Hildegard just commented: "I can't understand all that tumult – five years after Auschwitz!" (see Simon Wiesenthal) 
(see Setella Steinbach).
Hauptsturmfüher, Josef Mengele 
infamous for performing human experiments on camp inmates in Auschwitz, including children, for which Mengele was called the "Angel of Death". With the support of her first husband, the American Kurt August Hirsch, she tried a second time to launch a Hollywood career, changed her family name from Knef to Nef, because Americans couldn't pronounce Knef, but the only worthwhile part she got was a supporting role in the Ernst Hemingway 
 adaptation of The Snows of Kilmanjaro, in 1952. She became a leading lady in German, French and British films. Finally America offered her another chance, this time on the stage. She achieved a kind of stardom as Ninotchka in the very popular Broadway play, "Silk Stockings". In 1963, she began a new career as a singer and surprised the audience with her typical, deep, smoky voice and the fact that many lyrics of her songs were written by herself. In 1970, she wrote the autobiographical bestseller Der Geschenkte Gaul
. She got sympathy from all over the world for her fight against cancer, which she defeated several times. Known in the US as Hildegard Nef, but she used her real name when performing back home in Germany. Knef launched a career as a singer in the 1960s and wrote a best-selling 1970 autobiography. She was married three times and had a daughter, Christina Antonia "Tinta", born 16-05-1968.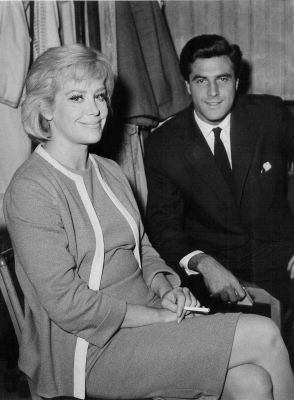 by her second marriage since 1962, to English actor David Cameron. Cameron died age 79, on 07-08-2012, in Vienna. He married four times.
Death and burial ground of Knef, Hildegard Frieda Albertina.
Close personal friend of Marlene Dietrich and Johan Heesters, despite being in the legend's international shadow for much her career. After the German reunification, she moved back to Berlin, where she at the age of 76 died of pneumonia, on 01-02-2002. Hildegard Knef 
is buried on the Waldfriedhof, Potsdamer Chaussee, in Berlin. Close by the graves of the Generalmajor der Wehrmacht, Inspector of Motor Vehicles, Friedrich Starke, Generalleutnant der Artillerie, Commander 265th Infantry Division, Hans Junck and Generaloberst der Flieger, the most decorated General of the former Luftwaffe, commander Luftflote 1, Air Fleet I, Alfred "Iron Keller" Keller.
 Also buried there, next to her, is Willy Brandt.