did you know 2
Did you know that,
* Hermann Goering (see Goering Peter) was the most of his life morphine addicted, painted his feet and finger nails and played with little trains and toys.
1* During the occupation by the German army between 1940-45, about 10.000 Dutch women gave birth to a child of a German soldier. The most very young mothers were mostly abused, even by there own family and the children were pested for many years in the after war period. However, recent figures based on records at the archives of the German Wehrmacht (name of the German armed forces from 1935–45) indicate that the real number could be as high as 50,000.
The liberators in 1944 and 1945, English, Americans and Canadians, had about a 16.000 illegitimate children, the so called "liberation children". Thousants of Dutch girls followed their lover abroad by boat and lived happy far from home.
Between 6,000 and 8,000 children were born to Danish mothers with German partners.
It is estimated that between 10,000 and 12,000 children were born to Norwegian mothers with German partners during the occupation. After the war these women especially, but also their children, were mistreated in Norway. The most famous of Norway's war children is Anni Frid Lyngstad, a former ABBA singer and now Princess Anni-Frid Reuss of Plauen.
The number of war children born to French women in France in the years 1941-1949, whose fathers were German soldiers, is estimated to be 75,000 to 200,000. After the expulsion of German troops from France, those women who were known to have had relationships with German soldiers, were arrested, "judged" and exposed in the streets to hatred.
* The Russian Army used civilians, women and older people in uniform to ran against the guns and when the Germans had waste their ammunation, the soldiers came after them.
* The Nazis pirated the Harvard "fight song" to compose their Sieg Heil march .
* Bomber (Harris) died in the place, called Goring.
* Joseph Kramer (1906-1945), a commander of Bergen-Belsen, was known as the "Beast of Belsen." When asked if he "felt anything" as he watched and participated in the deaths of thousands of men, women, and children, Kramer said he didn't feel anything because he was following orders. He was later executed for crimes against humanity . His wife Irma Grese was even worse. She too was executed age 22, on 15-12-1945.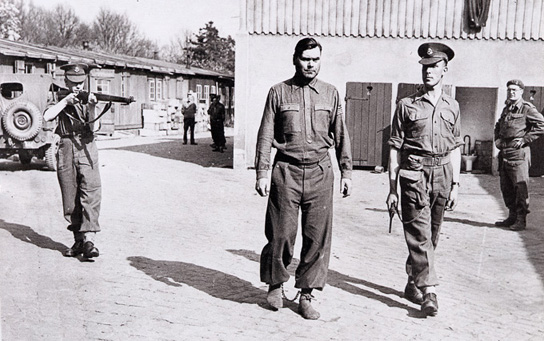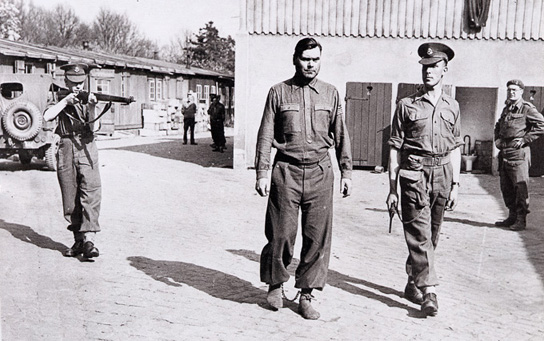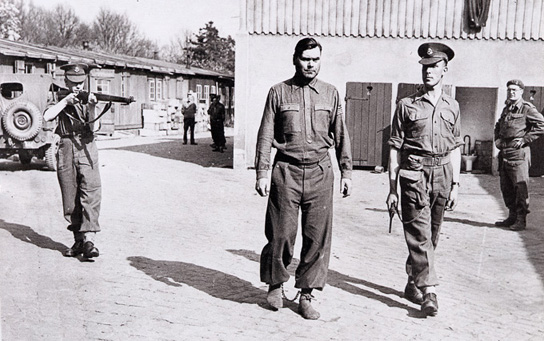 * During WWII, the Japanese launched 9,000 "wind ship weapons" of paper and rubberized-silk balloons that carried incendiary and anti-personnel bombs to the U.S. More than 1,000 balloons hit their targets and they reached as far east as Michigan. The only deaths resulting from a balloon bomb were six Americans, including five children and a pregnant woman, on a picnic in Oregon .
* The women pilots of Air Transport Auxiliary came from all countries and backgrounds. Although not allowed into combat, they demonstrated astonishing bravery in their supporting role: flying unarmed, without radios or instruments, and at the mercy of the weather and enemy aircraft, they delivered battle-ready planes to their male counterparts, the fighter pilots of the RAF.
* The Battle of the Bulge is the largest and most deadly battle for U.S. troops up to date, with more than 80,000 American deaths .
* The SS ran a brothel named "The Kitty Salon" for foreign diplomats and other VIPs in Berlin. It was wiretapped and 20 prostitutes underwent several weeks of intense indoctrination and training. They were specifically trained to glean information from clients through seemingly innocuous conversations.
* During WWII, hamburgers in the U.S. were dubbed "Liberty Steaks" to avoid the German-sounding name .
* Stalin had three doubles and Hitler one "look a like", his driver Julius Schreck.
**
* The house of my parents (see About) got a direct bomb hit in the evening of September 19th 1944, Operation Market Garden, as they just left 15 minutes before, with four children.
* The ace of all fighter aces of all nations is German fighter pilot Erich Hartmann (see Bubbi Hartmann) ("the Blond Knight") with 352 "kills

..
* Grossadmiral Karl Dönitz remained a real Nazi until the end of his old life, age 89, in spite of losing his only two sons in the war.
* His older son, Klaus, died aboard a torpedo boat off Selsey, England on 13 May 1944. The younger son, Peter, died aboard U-954 in the North Atlantic on 19 May 1943. The death of Peter in May 1943 might have had influence upon his decision to give up the efforts to starve the British isles the same month.
* Although not generally known, Albert Göring, the younger brother of Reich Marshal Hermann Göring, was an outspoken anti-Nazi. Albert Goering was born in 1895. His father, Heinrich, was a German lawyer and government employee in the African colonies. Very quickly, it is noted that his true biologic father was his father-in-law and tuctor, baron Von Epeinstein with whom his mother Fanny takes part without doubt in a "ménage à trois". Arrested several times by the Gestapo, each time being released by the intervention of the Reich Marshal. Albert was born near Mauterndorf in 1900 and became a successful businessman and in later life the Export Director at the Skoda Armament Works in Czechoslovakia. During his work there he helped many Jews escape the horrors of the Holocaust by forging his brother's signature on their travel documents. The Jewish wife of composer Franz Lehar was one of those helped by Albert. Returning to Germany after the war he was everywhere shunned just because of his name. Living on a government pension he married his housekeeper as a sign of gratitude so she could receive his pension after he died. One week later, on 20-12-1966, he died in Munich, age 70.
* Members of Adolf Hitler's inner circle allegedly called Rudolf Hess (see Hess) "Fraulein Anna" because he was reportedly a homosexual. He was also known as the "Brown Mouse.

.
* More than 650,000 Jeeps were built during WWII. American factories also produced 300,000 military aircraft; 89,000 tanks; 3 million machine guns; and 7 million ri

fles.
* William Hitler, a nephew of Adolf Hitler, was in the U.S. Navy during WWII. He changed his name after the war in Stuart Houston.
Uncle Adolf. Father Alois. William Hitler.
* Bernard Montgomery played golf regular on the golf court of Valkenswaard, South of the Netherlands, close to the front, during Operation Market Garden.
* The foreign minister Joachim von Ribbentrop was such a cocky that they called him "Ribbensnob". At home his wife Annelies Henkell (see Annelies Henkell) was the boss and adviser in different political affairs.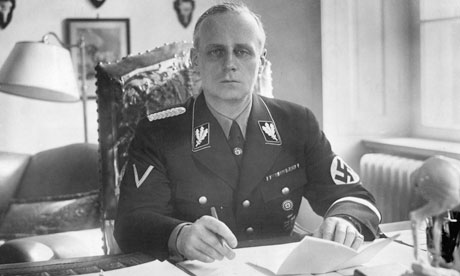 He wished to go to Japan, as an Ambassador, with his love, but Hitler refused when Magda Goebbels complained to him.
* An old B24 Liberator bomber, stripped of all equipment and fitted with a radio control system to be operated from a 'mother' plane after the B24 crew had baled out, blew up in mid-air during a trial flight in preparation for 'Operation Aphrodite' the code name for the bombing of the flying bomb sites on the Continent. An electrical malfunction triggered the explosion killing the pilot and co-pilot, on 12-08-1944. The pilot was the 28 years old

Lieutenant Joseph Patrick "Joe" Kennedy,

the older brother of John F Kennedy the future President of the USA.
* More Russians (military and civilians) lost their lives during the Siege of Leningrad than did American and British soldiers combined in all of WWII.
* The Nazis killed millions of Poles. But they thought that some Polish babies and children looked German and kidnapped about 50,000 of them to be adopted by German parents to become "Germanized

.
The Dutch resistance man Gijsbert "Gijs" Visscher, from Eindhoven, Netherlands, escaped from his prison camp in Germany, came on board of the Wilhelm Gustloff, with more then 10.000 other fugitives. The boat was torpedoed by a Russian U boat and Gijs the only Dutch known passenger, survived with only 966 other and reached his country free, soon after.
* The country with the largest number of WWII causalities was Russia, with over 21 million.
* Several famous actors (see actors) were decorated during WWII. For example, Henry Fonda won a Bronze Star in the Pacific, Walter Matthau was awarded six battle stars while serving on a B-17 and David Niven was awarded the U.S. Legion of Merit. Christopher Lee was a pilot in the Royal Air Force and also won a number of awards
.. 
* For every five German soldiers who died in WWII, four of them died on the Eastern Front .
* Hitler kept a framed photo of Henry Ford, founder of the Ford Motor Company, on his desk. Henry Ford also kept a framed photo of the Nazi leader on his desk in Dearborn, Michigan. In Mein Kampf, Hitler included some anti-Semitic views attributed to Ford .
* It is estimated that 1.5 million children died during the Holocaust. Approximately 1.2 million of them were Jewish and tens of thousands were Gypsies .
* Eighty percent of Soviet males born in 1923 didn't survive WWII .
* Between 1939 and 1945, the Allies dropped 3.4 million tons of bombs, which averaged to 27,700 tons per month .
* Russia and the Red Army were accused of several war crimes, including systematic mass rape (over 2 million German women aged 13-70 were allMany historians believe that the Battle at Stalingrad (1942-1943) is not only arguably the bloodiest battle in history (800,000-1,600,000 casualties), but also the turning point of WW II in Europe egedly raped by the Red Army) and genocide .
* Even after the Allies arrived, many concentration camp prisoners were beyond help. In Bergen-Belsen,(see Anna Frank) for example, 13,000 prisoners died after liberation. Nearly 2,500 of the 33,000 survivors of Dachau died within six weeks of liberation. ...
* The swastika is an ancient religious symbol. It derives from the Sanskrit name for a hooked cross, which was used by ancient civilizations as a symbol of fertility and good fortune. It has been found in the ruins of Greece, Egypt, China, India, and Hindu temples

.
* Out of the 40,000 men who served on U-boats during WWII, only 10,000 returned

.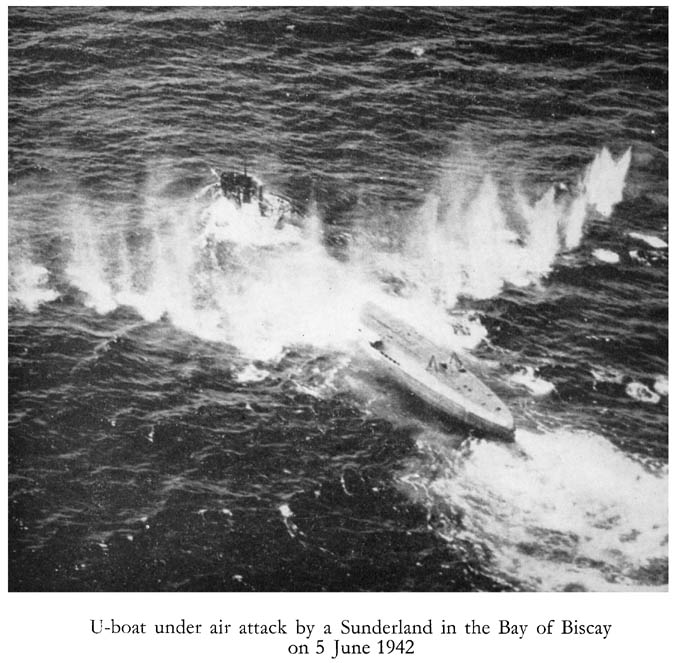 * Approximately 600,000 Jews served in the United States armed forces during WWII. More than 35,000 were killed, wounded, captured, or missing. Approximately 8,000 died in combat. However, only two Jewish soldiers were awarded the Medal of Honor in WWII .
* The greatest tank battle in history occurred between the Germans and Russians at the Kursk salient in Russia from July 4-22, 1943. More than 3,600 tanks were involved .
* Prisoners of war in Russian camps experienced an 85% mortality rate .
* Germany had a total of 3,363 Generals during the war while the U.S. had just over 1,500 .
* Before Nazi Germany decided to eliminate the Jews by gassing them, it had considered sending them to the island of Madagascar .
* In a bizarre move, Hitler's deputy and confidant Rudolf Hess (see Hess) parachuted into Scotland on May 10, 1941, to negotiate a peace agreement. The British concluded he was mentally unstable. He was kept as a POW and given a life sentence at the Nuremberg War Crimes Trial.
..
* That Nazi salute was modeled on the salute of Italian Fascists, the ancient Romans, as well an ancient Germans. The raised arm resembles a raised spear .
** Lebensborn Society.
This was one of the most bizarre experiments of the SS. Sponsored by the head of the SS, Heinrich Himmler, his idea was to breed a race of super pure blooded Nordics. Tall, fair haired and blue eyed men and women, who were near perfect physical specimens, were chosen. Nursing homes were set up (mostly properties confiscated from Jews and maintained with the money from their bank accounts) to accommodate the mothers until their babies were born. They could then keep their babies or put the child up for adoption in a one hundred per cent Nazi non-Catholic family. The first home opened was at STEINHORING near Munich, on December 12, 1935.
It was a place that offered an attractive alternative to a hospital birth to many women, especially single ones. The Lebensborn homes offered unwed mothers a place to go have their baby in secret, in pleasant surroundings, with top-notch pre-natal care. "We were treated like princesses," remarked one girl who brought her baby into the world at one of these homes. About 75 per cent of these girls came from the BDM or the Reich Labour Service. A number of children were born disabled and were dispatched to euthanasia clinics where they were either poisoned or gassed.
Later, others were established at WERNIGERODE, at ACHERN (Baden) at KLOSTERHEIDE (Berlin) at BAD POLZIN (Pomerania) at WEINERWALD (Vienna) at VEGIMONT (Belgium) and in February, 1944, the home at LAMORLAYE, near Chantilly, was opened and reserved for the children of German officers and French mothers. The number of children born in these homes is not known, as records were destroyed at the end of the war. However, one set of registers was found intact and showed that more than 2,000 births were registered at Steinhoring. In the ten homes set up in Germany and other countries in Europe, it is now estimated that between six and seven thousand babies were delivered. After the D-day landings all the children born in these homes were evacuated to Bavaria to the Steinhoring Home. In an atmosphere of total panic the Lebensborn homes in Belgium, Holland, France and Luxembourg were abandoned. By 1946 these 'orphans of shame' were left to their fate and entrusted to anyone willing to take care of them.
* LORD HAW HAW.
Born in New York of an Irish father and an English mother, William Joyce lived in England from 1921. In 1933 he joined the British Union of Fascists led by Sir Oswald Mosley. Joyce made no effort to hide his admiration for Adolf Hitler and attracted by Hitler's ideology he and his wife Margaret moved to Germany in 1939 and began broadcasting Nazi anti-Semitic propaganda from a Berlin radio station in Charlottenburg. They lived in an apartment at 29, Kastanienalle, near the radio station. British troops dubbed him (Lord Haw Haw) after a statement by Professor Arthur Lloyd James of London University, an authority on English language pronunciation, who said that he thought some BBC announcers were too "haw, haw" in their diction. His broadcasts later from the Hamburg studios were listened to by millions in the UK. On September 1, 1944, Joyce was awarded the German War Cross of Merit by Dr. Werner Naumann on behalf of Hitler whom the Joyces never met face to face.
* Hitler's trademark was his moustace and he cut it in different shapes.
* The Auschwitz Concentration Camp Complex was the only place where prisoners were given identification number tattoos. The practice began in 1941 when Russian POWs were stamped on the upper-left breast. Jews started receiving tattoos (on th eir forearms) in 1942 .
* The SS members had there own tattoo under the left arm, a bloodgruppe tattoo.
Blutgruppe tattoo on the arm of an SS Officer. Blood Type A.
The SS blood group tattoo was applied, in theory, to all Waffen-SS (W-SS) members (except members of the British Free Corps). It was a small black ink tattoo located on the underside of the left arm, usually near the armpit. It generally measured around 7mm (0.28 inches) long, and was placed roughly 20cm (8 inches) above the elbow.