Eden, Robert Anthony, born 11-06-1897 in Windlestone, Durham,
into a very conservative landed gentry family. He was the third of four sons of Sir William Eden
, 7th and 5th Baronet, a former colonel and local magistrate from an old titled family. His mother was  Sybil Frances Grey
and together, they were the parents of five children, three brothers and one sister
 Elfrida Margorie , John "Jack" Eden (1888–1914), who was killed in action in 1914. Sir Timothy Calvert Eden, 8th and 6th Baronet (1893–1963), a handsome but ill-tempered man who Rab Butler called a "half mad baronet, half beautiful woman". The third brother was Nicholas William Eden (1900–1916), who was killed when the battlecruiser HMS Indefatigable blew up and sank at the Battle of Jutland in 1916. He was just sixteen years old and the vivid memory of being told of his death stayed with his brother Anthony for many years. Sir William himself, an eccentric and often foul-tempered man, was a talented watercolourist, portraitist and collector of Impressionists. Eden was educated at two independent schools. He attended Sandroyd School in Cobham from 1907 to 1910, where he excelled in languages. He then started at Eton College in January 1911. There, he won a Divinity prize and excelled at cricket, rugby and rowing, winning House colours in the last.
During the First World War, Robert Eden served with the 21
st
Battalion of the King's Royal Rifle Corps
 and reached the rank of captain. He received a Military Cross
, and at the age of twenty-one became the youngest brigade-major in the British Army
. Like many aspirant politicians Captain Eden, as he was still known, first contested a seat where he had little chance of winning in the November 1922 general election, and was then elected Member of Parliament for Warwick and Leamington in the December 1923 general election, as a Conservative, at the age of twenty-six. Also in that year he married Maude Beatrice Beckett.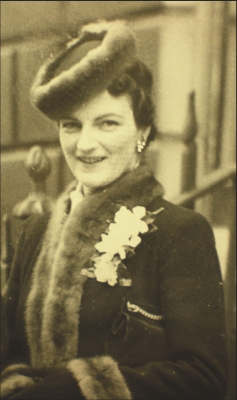 Beatrice died age 51 on 29-06-1957. They had three sons, Simon Gascoigne (1924–1945), a navigator in the RAF, Robert (born 1928; died same date), who lived for fifteen minutes, and Nicholas (1930–1985), who served after the war as aide-de-camp to the Governor General of Canada. But the marriage was not a success and later broke up under the strain of a son missing in action during the latter half of World War II. At a conference in the early 1930s, he and
Adolf Hitler
observed that they had probably fought on opposite sides of the trenches in the Ypres sector. A younger brother, Nicholas, was killed when the battle cruiser HMS Indefatigable blew up and sank at the Battle of Jutland in 1916. Eden became Foreign Secretary at a time when Britain was having to adjust its foreign policy to face the rise of the fascist powers. He supported the policy of non-interference in the Spanish Civil War, and supported prime minister
Neville Chamberlain
in his efforts to preserve peace through reasonable concessions to Germany. In September 1939, on the outbreak of war, Eden, who had briefly rejoined the army with the rank of major, returned to Chamberlain's government as Secretary of State for Dominion Affairs, but was not in the War Cabinet. As a result, he was not a candidate for the Premiership when Chamberlain resigned after Germany invaded France in May 1940 and
Winston Churchill
became Prime Minister. Churchill appointed Eden Secretary of State for War. At the end of 1940 Eden returned to the Foreign Office and in this role became a member of the executive committee of the Political Warfare Executive in 1941. Although he was one of Churchill's closest confidants, his role in wartime was restricted because Churchill conducted the most important negotiations, with
Franklin Delano Roosevelt
and  
Josef Stalin
 himself, but Eden served loyally as Churchill's lieutenant. Eden's eldest son, Pilot Officer Simon Gascoigne Eden, went missing in action, later declared deceased, while serving as a navigator with the RAF in Burma, in June 1945.
Charles De Gaulle 
wrote him a personal letter of condolence in French.
Death and burial ground of Eden, Robert Anthony.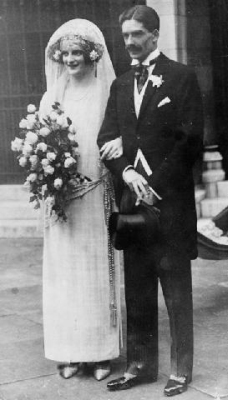 The Earl of Avon died from liver cancer in Salisbury on 14-01-1977, at the age of 79. He is buried on the St Mary's Churchyard at Alvediston, England.