Seebach, Thilo von, born 21-10-1890 in Leipzig, in an old Thüringischen nobility, joined the Naval Marine as a sea cadet on 01-04-1909, age 18. For his education he was on board of the Cruiser SMS Freya and entered the Marine School in Mürwik
 where he was assigned as a Fähnrich zur See, on 12-04-1910. He was transferred to the Cruiser SMS Nassau and promoted to Lieutenant zur See, on 19-12-1912. With the outbreak of World War I he was on board of the Battle Cruiser SMS Iltis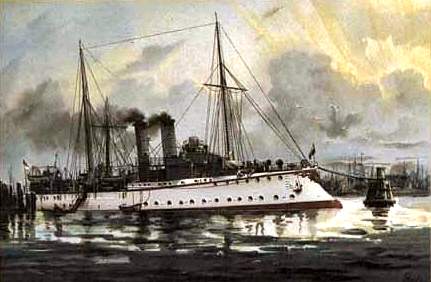 and took the command of the VIII Battery of the field front Tsingtau. After the surrounding and capitulation of German troops, he on 07-11-1914 landed in Japanese captivity. He was released in 1919 and returned to Germany, was promoted to Oberleutnant zur See on 30-01-1920 and retired from the service on 30-05-1920, age 29. He was accepted in the new Reichswehr Naval
 and promoted to Kapitänleutnant on 07-07-1920 and Company leader of the II Battalion of the Coast Defence Regiment Wilhelmshaven. On 01-01-1933 he is appointed as Fregattenkapitän in the Kriegsmarine, from 01-10-1934 as a Kapitän zur See and in 1938 as Konteradmiral. With the outbreak of World War II Seebach is Inspector of the Naval Marine
 and at the same time Coast Commander of the West Eastern Sea and on 07-04-1941 promoted to Vice Admiral. He lost this command and was placed to the disposal of the High Commander of the Kriegsmarine 
until 31-03-1943 and was retired, age 52. He was reactivated in June 1943 as Artillery Inspector with the Naval High Command in Norway. At the end of the war the Allied accepted von Seebach in his position and he was responsibly for the demilitarization and take back of the German occupation forces to the Fatherland. From 02-07-1945 he was in British captivity and released on 15-10-1947.
Death and burial ground of Seebach, Thilo von.
 Thilo Von Seebach living in Rösrath, at the old age of 86 died, on 21-10-1966 and is buried with his wife Geraldine, born von Waldersee, who died age 84, on 21-11-1986, on the Stadtfriedhof of Rösrath.