Schmidt-Logan, Wolfgang, born 08-09-1884 in Ludwigsburg, entered the 65
th
Württembergische Field Artillery Regiment . He was promoted to Fähnrich on 27-01-1904 and after finishing the war school he became a Leutnant. At the beginning of the first war he was an observer with the 25
th
Field Flyer Battalion  
and on the Western front. Promoted to Hauptmann on 28-11-1941 landed in French captivity in January 1915. He returned to Germany in the summer of 1919 and married Ruth von Logan which made him a son in law of Generalleutnant Georg von Logan. They got one child, a son. Schmidt Logan was awarded with both the Iron Crosses
and retired from the Service and joined the Police Service. He changed his name from Schmidt in Schmidt-Logan in 1933 and reached the rank of Generalleutnant of the Police in 1938. With the mobilisation in 1939 he was reactivated in the new Wehrmacht and appointed as commander of the Rear Army Region 583, Korück 583 in Wehrkreis VII. With the 2
nd
Army under General der Infanterie,
Hans Felber
, he with his Staff was on the Western front. Lost his command and assigned as commander of the Korück Region 559 on 01-02-1941 and promoted to Generalleutnant. He was on the Balkan with his Staff now with the 2
nd
Army 
  under command of General der Panzertruppe Rudolf Schmidt 
and transferred with the Korück 559 to the 4
th
Army in July 1941 on the Eastern front. Lost his command on 14-09-1941 and appointed as commander of Charkow. He hold this command for about a year and lost it on 01-10-1942 and landed in the Führer Reserve. Transferred to the AOK 6, Army High Command 6, under General Field Marshal, 
Friedrich Paulus
which army group later was destroyed in the Battle for Stalingrad in 1943. He succeeded General Sigismund Förster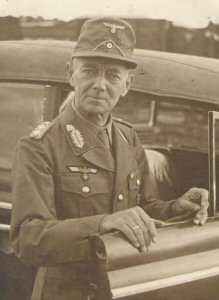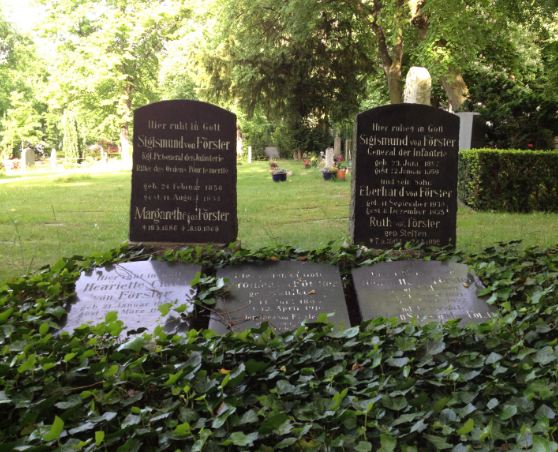 , who died age 71, on 12-01-1959 in Bremen, as commander of the Korück 550, on 26-11-1942 with the 17
th
Army, under Generalmajor der Infanterie, 
Wolfdietrich Ritter von Xylander
. 
He lost this command again and mid October 1943 he was in the Reserve for the second time.
Death and burial ground of Schmidt-Logan, Wolfgang.
He didn't get a position anymore, his son a Leutnant was missed in action and shortly before the capitulation of the German forces, he, age 60, and his wife committed suicide at the Schliersee, Bavaria. The couple is buried on the old cemetery of Degerlo, a suburb of Stuttgart, in the family grave with General der Infanterie,
Kommandeur 24th Heereskorps
, 
Hans Schmidt
.