Jaenecke, Erwin Adolph Eduard , born on 22-04-1890 in Freren,
the son and fourth child (of seven) of Gustav Julius Theodor Jaenecke (1858–1933) and his wife Elisabeth Mary Amanda, born Westphal (1863–1939), joined the Gymnasium in Leer and entered Army Service as a Fahnenjunker with the Hanover Pioneer Battalion Nr 10
on 30-11-1911, age 21. Jaenecke went to the Hanoverian War Academy. He had been promoted to Leutnant by the beginning of the First World War serving with distinction in the 10
th
Pioneer Battalion, as well as serving as an Ordnance Officer on the Staff of the 19
th 
Infantry Division 
and as a General Staff Officer with the 26
th
Reserve Division. Promoted to Oberleutnant on 27-01-1916, to Adjutant on 03-03-1916. He was transferred to to the 2
nd
Hanoverische Field Artillery Regiment Nr 26 from 13-05-1918 until 24-06-1918 and become the Second Generalofficer with the  Staff of the 26
th
Division.
He stayed in the Reichswehr after the war, gradually rising up the ranks to become an Oberst by March 1936, serving in a variety of command and staff positions, including Course Director at the War Academy.  Jaenecky with the Legion Condor
was involved in the bombing of Guernica in Spain (see 
Bahamond Franco
)
 as Chief of the Staff of the Sonderstab W. With the entry of Austria in 1938 and the Sudetenland on 30-09-1938, he was present as a Quartermaster with the 8
th
Army under command of General
Johannes Blaskowitz.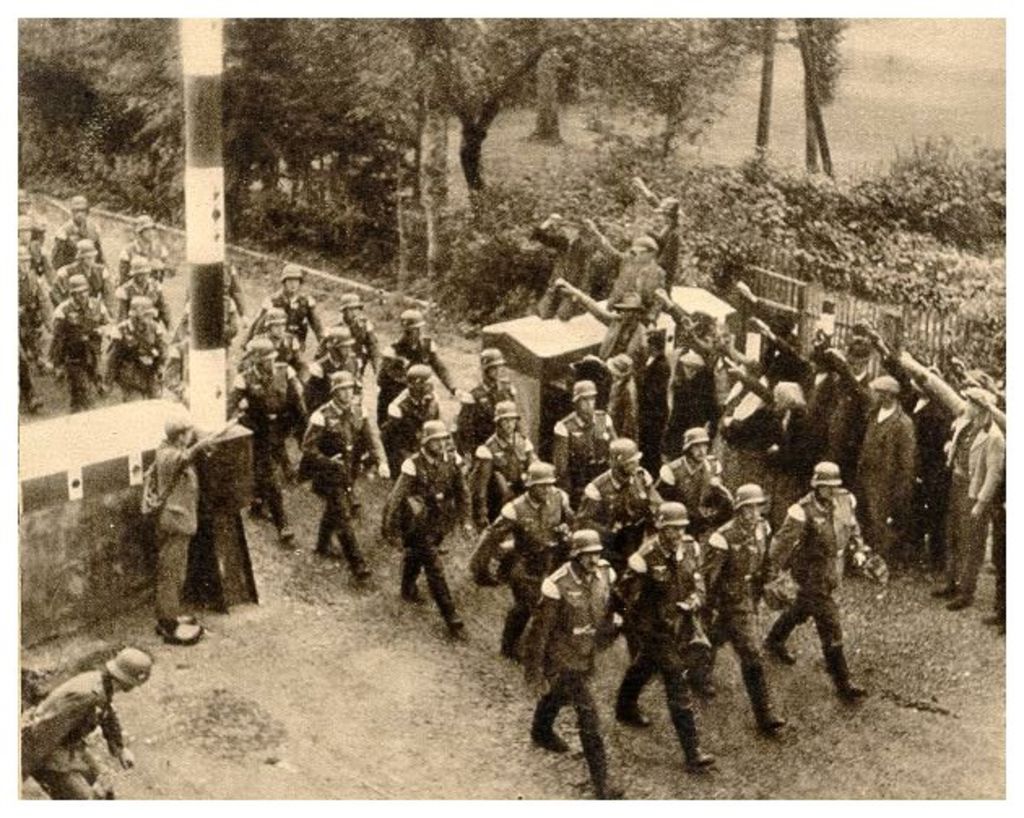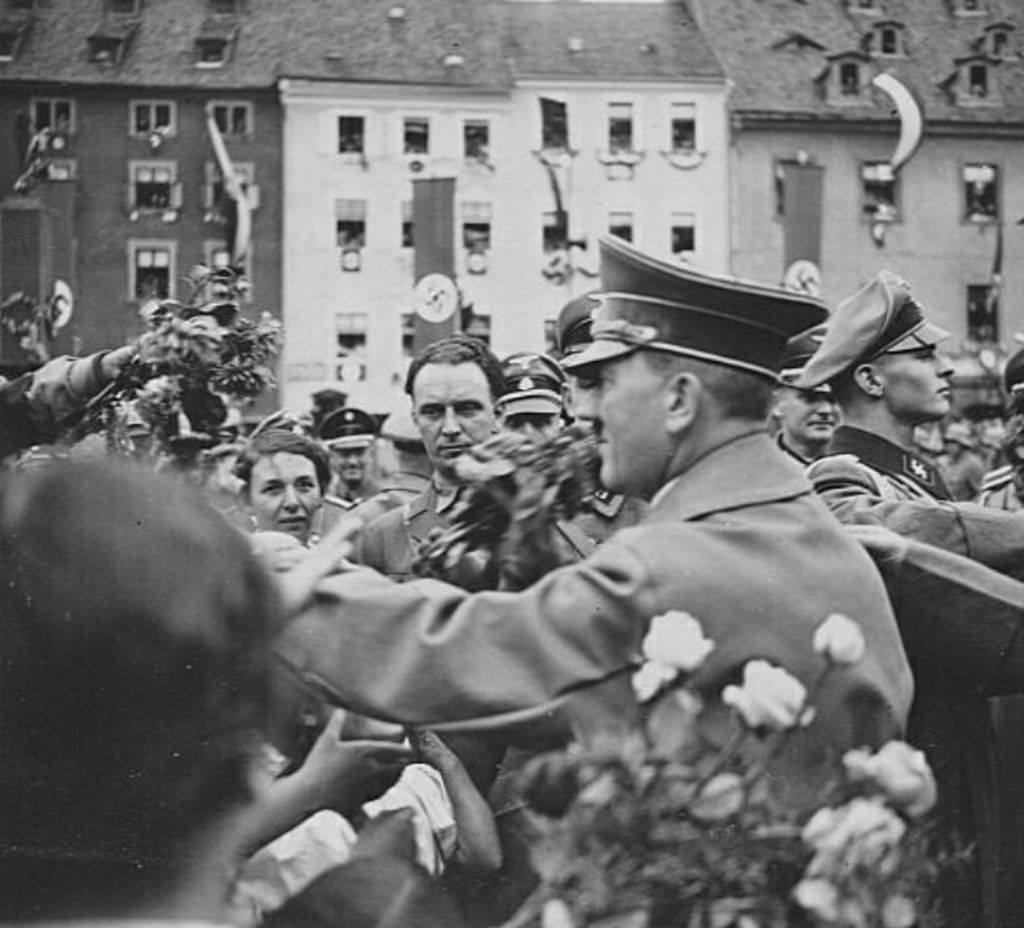 At the outbreak of World War II he was Quartermaster General of the 2
nd
Army
, under command of Generaloberst
Fedor von Bock
,
in Poland, followed in 1940 by the 9
th
  Army, under command of  General
Adolf Strauss, 
in Belgium and France. He was promoted to Generalleutnant on 0-11-1941 and took command of 389
th
Infantry Division, nicknamed "Rheingold Division", Rhine Gold Division
on 01-02-1942.
He was made a General der Pioniere on 01-11-1942 and given command of the IV Corps. He was badly wounded
 just before the end of the battle for Stalingrad and airlifted out on 21-01-1943 as last of the last higher officers.
 After recovering he was given command of first, LXXXII Corps and then the 17
th
Army, where he succeeded Generaloberst
Richard Ruoff
and tried to hold the Crimean Peninsula against overwhelming odds. In a 29-04-1944 meeting with Adolf Hitler in Berchtesgaden, Jaenecke insisted that Sevastopol should be evacuated and his cut off Army of 235.000 men withdrawn. Hitler refused to countenance a withdrawal until the last moment and because of that a mere fraction of the German and Rumanian troops that held the Crimea managed to escape. Jaenecke was made a scapegoat and retired as a Generaloberst from 30-01-1944. He was held responsible for the loss of the Crimea, arrested in Romania and court-martialed.
Heinz Guderian
was appointed as a special investigator in the case. Guderian proceeded slowly and eventually Jaenecke was quietly acquitted in June 1944. On 15-06-1945 he was arrested by the Soviets and condemned to death. His sentence was converted to 25 years of hard labor.
Leutnant Jaenecke married his fiancée Edith, born Gerdes on 01-10-1921 in Leer, where she was born on 02-09-1900. Edith died, depending on the source, on May 3 or June 12, 1945 in Niederschöna. It could not be determined whether she was murdered as a volunteer sister in the military hospital in the Herrenhaus (Wiesenweg 7) and by the raping hordes of the Red Army when she marched in, or whether she also committed suicide. If 12-06-1945 was the date of her death, the day on which her husband was arrested by the secret police of the Soviet NKVD, it is conceivable that she was shot while the latter was arrested because she was defending herself against the kidnapping of her husband. Their son Rainer (born 22-07-1922; died 25-12-2012) was an officer of the storm pioneers in World War II, co-founder of the "Waffenring German Pioneers" in 1952 and 2002 as captain a. D. (according to other sources senior lieutenant retired) honorary member of the "Association of German Pioneers". Even if he did not join the armed forces after returning from the war and being a prisoner of war, he was still a "pioneer out of conviction" well into old age.
Death and burial ground of Jaenecke, Erwin Adolph Eduard .
 Released in 1955 and retiring in Cologne he died on 03-07-1960, age 70 and is buried on the Friedhof of Leer in Ostfriesland at the Augustenstrasse.