Darby, William Orlando "Bill", born on 09-02-1911 in Fort Smith, Arkansas,
son of Percy William Darby
and Julia Cassandra Tobey Darby
was an officer in the United States Army during World War II. Darby led the famous Darby's Rangers
, which evolved into the U.S. Army Rangers.
Many Ranger offspring carry the names "Bill" or "William" and there are world-wide reminders of General William Orlando Darby's legacy to the present day. He received intensive artillery training
from September 1937 to June 1938 while attending Field Artillery School at Fort Sill, Oklahoma.
On 09-09-1940, he was promoted to captain and subsequently served with the 80
th
Division, 
nickname "Blue Ridge"  at Camp Jackson, South Carolina, under command of Major General Walter Ernst Laue
. Walter Ernst Laue died 13-10-1966, aged 73, in Monterey, California.  As the Second World War progressed, Darby saw rapid promotion to the grade of Lieutenant Colonel. He was with the first U.S. troops sent to Northern Ireland at the outbreak of the war, and during his stay there, he became interested in the British Commandos. His interest was such that, when the U.S. Army decided to establish its Ranger units, he was assigned to direct their organization and training. Many of the original Rangers were volunteers from the Red Bull,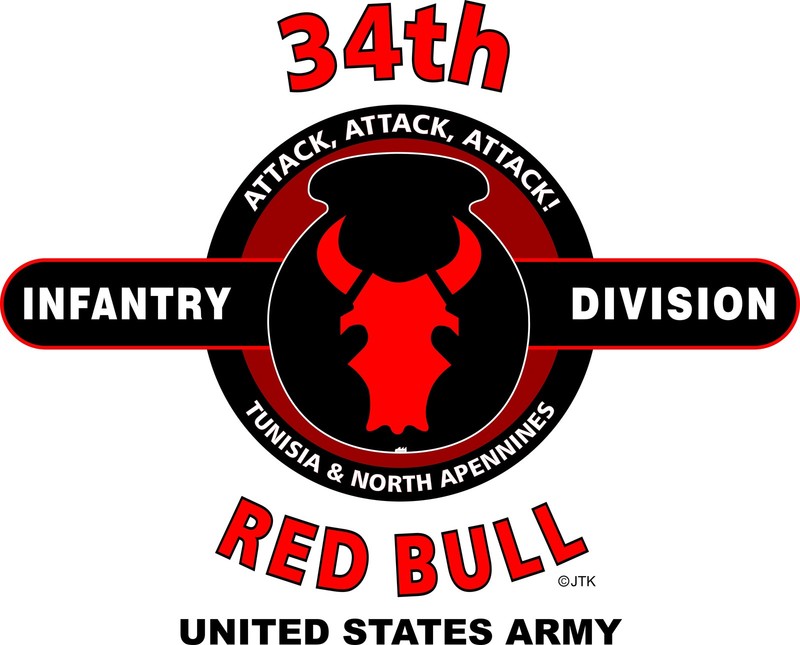 the 34
th
Infantry Division. "Darby's Rangers saw further action in the Italian Campaign. Darby received a second award, oak leaf cluster, of the DSC in 1943 for his gallantry in Sicily. Temporary back in the States, Darby in March 1945, returned to Italy for an observation tour with General of the Army
Henry "Happy" Arnold
. 
Death and burial ground of Darby, William Orlando "Bill".
On 30-04-1945, while Darby was issuing orders for the attack on Trento to cut off a German retreat, an 88 mm shell burst in the middle of the assembled officers and NCOs, killing Darby and a sergeant and wounding several others. Relying on the inspiration of their late commander, "Task Force Darby" continued on with their mission. Two days later, on 02-05-1945, all German forces in Italy surrendered. Darby, who was 34 at the time of his death, was posthumously promoted to Brigadier General as of the date. The United States Army suffered 318.274 killed and missing in all theatres of the war.
Army Rangers "lead the way" for reasons.They never fail their comrades. They stay mentally alert, physically strong and morally straight.And "surrender is not a Ranger word," according to their creed. Dale Burchfield, 93,
of Mesquite, is one who lives by that creed.
 He is buried at Fort Smith National Cemetery in Fort Smith, Sebastian County, Arkansas, Section 9 Site 3991.