Albrecht, Conrad, born 07-10-1880 in Bremen, entered the Kaiserliche Marine, Imperial German Navy
 on 01-10-1899, age 18, as a sea-cadet, He served his training at the School ship "Stosch". From 04-04-1900 until 30-09-1901 he followed some courses at the Marine School. Transferred to the Line Ship "Kaiser Wilhelm II" and promoted to Leutnant zur See on 17-09-1902 and to Oberleutnant zur See on 17-05-1904 and served as a Korvettenkapitän and commander of a torpedo boat the G-108, in the flotilla in Flanders during the first war. As Kapitänleutnant and commander of the line ship "Pommern"
 on 01-10-1911 transferred to the Destroyer Service as commander following on the S 142, S 143, S 84 and S 138. He ends the war as Chief of the Destroyer Fleet "Flandern" from 16-01-1917 and as Admiral staff Officer with the Staff of the Marine Station "Ostsee" from 01-11-1938. After the war Albrecht was promoted to Vizeadmiral and commander of the Reichsmarine Baltic Sea command. He maintained this office until 1938, as its area of command was expanded. Assigned as Marinegruppen Commander East and in this position on 01-11-1918 promoted to Generaladmiral. On 01-09-1939 Albrecht led the operations of the Kriegsmarine during the Invasion of Poland. World War II was started by the cruiser Schlewig Holstein under Kaptitän zur See, Gustav Kleikamp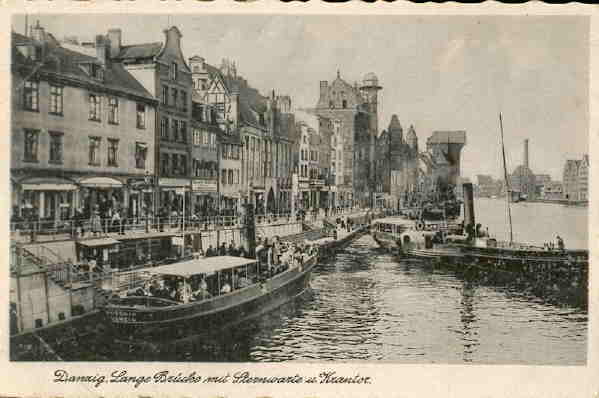 as she fired the first shots when she bombarded the Police base at Danzig's Westerplatte in the early morning hours of 01-09-1939. The ship was used as a training vessel for the majority of the war, and was sunk by British bombers in Gotenhafen in December 1944. Gustav Kleikamp died age 56 on 13-09-1952 in Mülheim am Ruhr.
Death and burial Ground of Albrecht, Conrad.
On 31-12-1939 Albrecht went into retirement in Hamburg and died there at the old age 88 on 18-08-1969 and is buried on the local cemetery of Schönkirchen-Kiel in Section 2.
Wolfgang Linke visited the cemetery, found the right spot, but the gravestone was already removed and sent the graveside pictures.