Friedrich Kussin
  was born on 1 march 1895 in Aurich. He joined the army on 26 march 1913 in the 2nd Regiment. He fought with this regiment in World War I. With the outbreak of World War II he was commander of the 80th Pioneer Battalion until february 1940. From 1 april 1943 until 2 september 1943 he was commander of different units. 
Kussin assumed the position of commander of Feldkommandantur 642 (the military HQ in charge of the Arnhem area) on 3 september 1943. He had his HQ in a school and adjoining Heselbergh villa
 alongside Apeldoornseweg in Arnhem.
On 17 September 1944 the British 1st Airborne Division
landed west of Arnhem. Generalmajor Kussin wanted to know what was happening and he tried to make contact with German units near the landing- and drop zones.
He decided to personally advance to the front to get a better picture of what was happening. He drove to the command post of SS-Sturmbannführer Sepp Kraft
 Hotel Wolfheze where he arrived at roughly 17.15hrs.
Kraft survived the war and died 04-03-1986, age 78, in Munich
The General was briefed on the situation with the latest information. When he wanted to return to Arnhem Kraft told him to return via a northern route as it was very likely that British paratroopers now occupied the southern route. Kussin ignored the advice and departed the same way as he came.
A few minutes later, around 1730hrs, his staff car bumped into B Company of 3rd Parachute Battalion leading the advance to Arnhem down Utrechtseweg. As the car started to turn left in the direction of Arnhem, the front men of No. 5 Platoon opened fire with stenguns and rifles, riddling the car with bullets and killing the General, his driver, Gefreiter Josef Willeke, and his batman/interpreter, Unteroffizier Max Köster.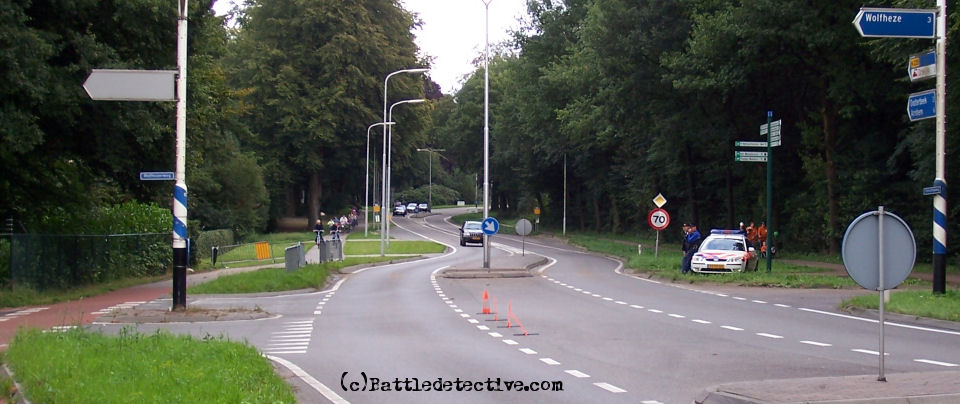 The next goup of British paras pulled Kussin out of the car and from the next  group passing by a show-off scalped the General.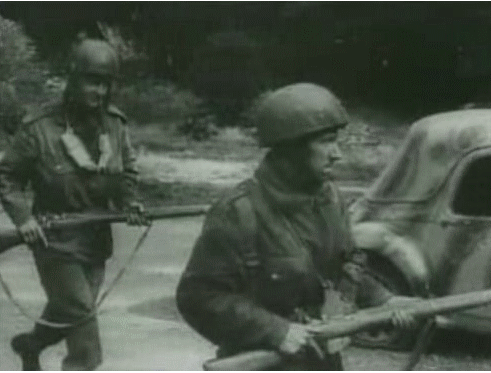 Captain Rev. Pare,
the chaplain of No. 1 Wing of the Glider Pilots Regiment, had two German POW's bury the three dead by the side of the road on 19 september. Later they were rebuired together on the huge German war cemetery of Ysselstein, 31.598 graves.