On April 1, 1933, a week after Adolf Hitler became dictator of Germany, he ordered a boycott of Jewish shops, banks, offices and department stores. But the boycott was mostly ignored by German shoppers and was called off after three days. However, the unsuccessful boycott was followed by a rapid series of laws which robbed the Jews of many rights.
On April 7, "The Law of the Restoration of the Civil Service" was introduced which made 'Aryanism' a necessary requirement in order to hold a civil service position. All Jews holding such positions were dismissed or forced into retirement.
On April 22, Jews were prohibited from serving as patent lawyers and from serving as doctors in state-run insurance institutions.
On April 25, a law against the overcrowding of German schools placed severe limits on the number of young Jews allowed to enroll in public schools.
On June 2, a law prohibited Jewish dentists and dental technicians from working with state-run insurance institutions.
On May 6, the Civil Service law was amended to close loopholes in order to keep out honorary university professors, lecturers and notaries.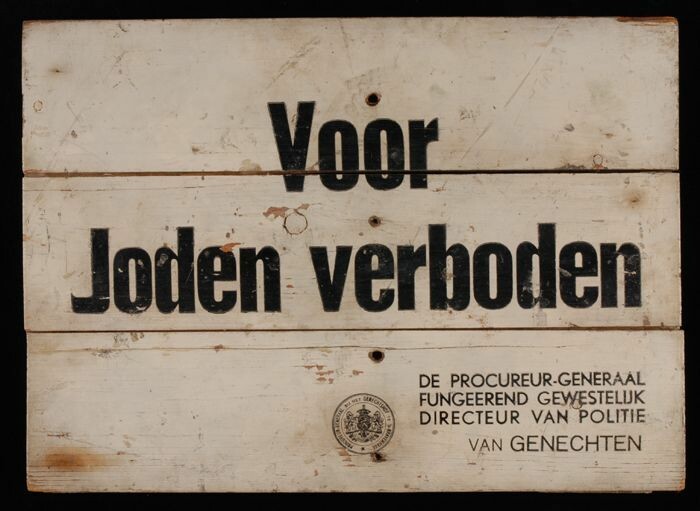 On September 28, all non-Aryans and their spouses were prohibited from government employment.
On September 29, Jews were banned from all cultural and entertainment activities including literature, art, film and theater.
In early October 1933, Jews were prohibited from being journalists and all newspapers were placed under Nazi control.
At last it ended in the Kristalnight.
Kristallnacht or Reichskristallnacht, also referred to as the Night of Broken Glass, Reichspogromnacht simply Pogromnacht and Novemberpogrome,was a pogrom against Jews throughout Nazi Germany on the 9–10 November 1938, carried out by SA paramilitary forces and German civilians. German authorities looked on without intervening. The name Kristallnacht comes from the shards of broken glass that littered the streets after Jewish-owned stores, buildings, and synagogues had their windows smashed. 
The violence was officially called to a stop by Joseph Goebbels on 11 November, but it continued against the Jews in the concentration camps despite orders requesting "special treatment" to ensure that this did not happen. On 23 November, the News Chronicle of London published an article on an incident which took place at the concentration camp of Sachsenhausen. Sixty-two Jews suffered punishment so severe that the police, "unable to bear their cries, turned their backs". They were beaten until they fell and, when they fell, they were further beaten. At the end of it, "twelve of the sixty-two were dead, their skulls smashed. The others were all unconscious. The eyes of some had been knocked out, their faces flattened and shapeless". The 30,000 Jewish men who had been imprisoned during Kristallnacht were released over the next three months but, by then, more than 2,000 had died. The first Jews were killed, many would follow.