On May 27, 1941, the British navy sinks the German battleship Bismarck in the North Atlantic near France. The German death toll was more than 2,000.
On February 14, 1939, the 823-foot Bismarck was launched at Hamburg. Nazi leader Adolf Hitler hoped that the state-of-the-art battleship would herald the rebirth of the German surface battle fleet. However, after the outbreak of war, Britain closely guarded ocean routes from Germany to the Atlantic Ocean, and only U-boats moved freely through the war zone.
In May 1941, the order was given for the Bismarck, with captain Ernst Lindemann, age 47
  to break out into the Atlantic. Once in the safety of the open ocean, the battleship would be almost impossible to track down, all the while wreaking havoc on Allied convoys to Britain. Learning of its movement, Britain sent almost the entire British Home Fleet in pursuit. On May 24, the British battle cruiser Hood and battleship Prince of Wales intercepted it near Iceland. In a ferocious battle, the Hood exploded and sank, and all but three of the 1,421 crewmen were killed. The Bismarck escaped, but because it was leaking fuel it fled for occupied France. On May 26, it was sighted and crippled by British aircraft, and on May 27 three British warships descended on the Bismarck and finished it off.
British Navy Sinks German Battleship Bismarck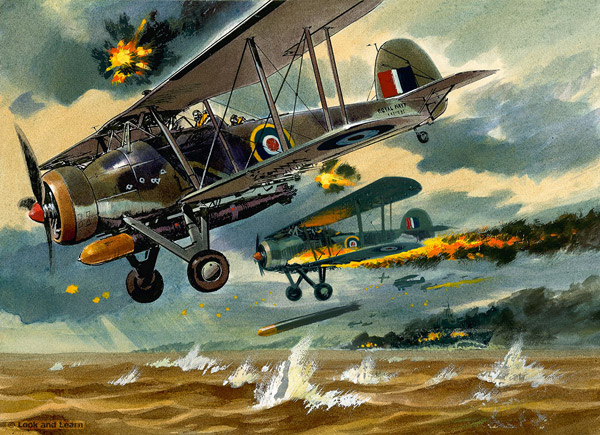 Dorsetshire and Maori attempted to rescue survivors,
 but a U-boat alarm caused them to leave the scene after having rescued only 110 Bismarck sailors, abandoning the majority of Bismarck‍ 's 2,200-man crew to the mercy of the water. The next morning, U-74, with captain Eitel Friedrich Kentrat
 dispatched to try to rescue Bismarck's logbook (and which heard sinking noises from a distance), picked up three survivors and the German weather ship Sachsenwald picked up two survivors. Kentrat died age 67 on 09-01-1974 n Bad Schartau.
After the sinking, Admiral John Toyey
 said, "The Bismarck had put up a most gallant fight against impossible odds worthy of the old days of the Imperial German Navy, and she went down with her colours flying."