Rödel, Gustav S, born on 24-10-1915 in Merseburg, Saxony,
the son of Wilhelm Rödel, a metal worker. Following graduation from school with his Abitur (university-preparatory high school diploma), he completed his compulsory Reichsarbeitsdienst (Reich Labour Service) in Zeitz. Rödel then studied half a semester of theology before joining the military service of the Luftwaffe as a Fahnenjunker (cadet) on 01-04-1936. He then attended the Luftkriegsschule Klotzsche (Air War School Klotzsche) until 31-01-1938  He joined Hermann Goering's
 (did you know) Luftwaffe and underwent fighter pilot training. Rödel participated in the Spanish Civil War
with the Condor Legion
under command of Generalmajor Hugo Otto Sperrle, 
serving with Jagdgeschwader 88
. He was awarded the Spanish Cross in Bronze with Swords
 for his achievements in Spain. On 15-07-1939, Rödel transferred to JG 21, under command of Hauptman Martin Mettig
. Leutnant Rödel was assigned to 2./JG 21.
  He achieved his first aerial victory on the first day of World War II, 01-09-1939, during the Invasion of Poland. His victim, a Polish P.24 fighter, was shot down near Warsaw. On 07 September, he was forced down during a ground-strafing mission.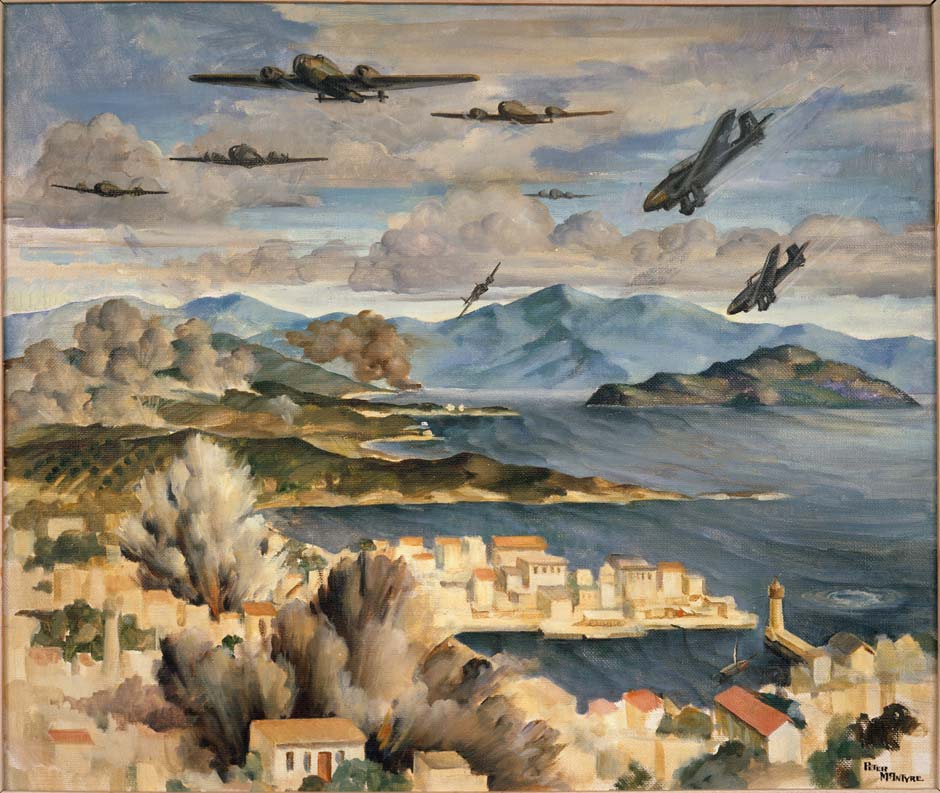 However, he managed to fly back his machine close to the border and avoided detection and returned to his unit the next day. After transferring to the Geschwaderstab of Jagdgeschwader 27, nickname "Afrika"
 on 21-11-1939, he fought in the Battle of France gaining a further three victories. Commander of the 27 Squadron was Generalmajor der Flieger, Max Ibel
  On 12-05-1940, Rödel flew as wingman of General der Flieger, Adolf Galland, 
who claimed his first aerial victory over a Hurricane that day. The combat took place west of Liège. Rödel himself also claimed a Hurricane near Tienen that day. On June 8 he few a solo intercept mission attacking and shooting down a Blenheim over the English channel. In July 1940, Rödel was transferred to 4./JG 27, and on September 7 was appointed Staffelkapitän of 4./JG 27. By the end of September, he had claimed 14 victories, the majority of these in the Battle of Britain. (see Bomber Harris) 
His II./JG 27 Gruppe participated in the invasion of the Balkans. Rödel achieved six more victories in the aerial battles over Greece, including three Greek fighters shot down on 15-04-1941 and three Royal Air Force (RAF) Hurricanes shot down on 20 April. After the Balkan campaign, Rödel and 4./JG 27 joined in the invasion of Russia. Rödel claimed a Russian SB-3 twin-engine bomber shot down on 25-06-1941 for his 21st victory. Shortly afterwards 4./JG 27 were transferred to North Africa. Here, Rödel claimed his 30th victory on 04-12-1941, when he shot down a South African P-40 near Bir-el-Gobi.
On 20-05-1942, Rödel was appointed Gruppenkommandeur of II./JG 27
succeeding Oberstleutnant Eduard "Edu" Neumann, here right of Galland
. 
Neumann survived the war and died 09-08-2004, age 93.  Rödel claimed his 40th victory on 23 May, when he shot down another P-40 near Ras el Tin. On 21 July, he claimed four Hurricanes shot down to record his 48th through 51st victories. Later he claimed three P-39s shot down in the El Alamein area on 9 October. However, he had mis-identified his victims, which were, in all probability, RAF P-40s. Altogether Rödel claimed 15 victories, including three RAF P-40 fighters shot down on 24 October and three fighters shot down on 27-10-1942. On 1 November he claimed his 73rd victory, his last in North Africa. Rödel was appointed Geschwaderkommodore of JG 27 on 22-04-1943. He saw further combat over Sicily and Greece in May. On 22 May he shot down three enemy aircraft bringing his total to 78. For this, Major Rödel was awarded the Ritterkreuz on 20-06-1943. He recorded his 80th victory on 4 October, and his 83rd on 10 October. Relocated to Germany and Reichsverteidigung duties, Rödel raised his victory total to 93, including United States Army Air Forces (USAAF)
four-engine bombers. In June 1944, he led JG 27 over the Invasion front. On 29 June, he claimed three USAAF Thunderbolts shot down for victories 95 to 97.
 On 5 July, he claimed his 98th and last, victory, a USAAF Lightning 
shot down near Angleur. In December 1944, Rödel was involved in the planning of Operation Bodenplatte. From the beginning of January 1945, he was serving on the Staff of the 2nd Jagd-Division 
, becoming Kommandeur on 1 February, a position he held until the end of the war. In this role, he also attended the meeting with Reichsmarschall Hermann Goering in what became known as the "Fighter Pilots Revolt". The meeting took place on 22 January In April 1945, his oldest son Rüdiger, still in his infancy, was killed in an RAF raid. In 1957, Rödel joined the Bundeswehr.
Death and burial ground of Rödel, Gustav S.
He retired on 30-09-1971, holding the rank of Brigade General. Rödel was credited with 97 victories against the Western Allies and a single victory over Soviet Air Forces in over 980 combat missions. He flew the Messerschmitt Bf 109.
Rödel's Bf 109 G-2 remake in the Militärhistorisches Museum Flugplatz Berlin-Gatow. In 1957, Rödel joined the Bundeswehr. He retired on 30-09-1971 and living in Bad Godesberg, he died at the age of 79, on 06-02-1995 and is buried with his wife Gisela, born Gerecke, who died age 77, on 11-11-2000, on the Cemetery Rüngsdorf in Bad Godesberg. Also buried on this cemetery are, Fleet Captain, Kapitanleutnant der 2nd Artillerie Träger Flottille, Walter Haxthausen-Elmershaus
, SS Obergruppenführer, SS and Polizei Führer in the General Government with headquarters in Krakow, accused of accessory against Jews and Poles, Wilhelm Koppe, 
General der Panzertruppe, Kommandierend des XLVI. Panzerkorps, Smilo von Lüttwitz,
, Flying Ace, Oberst, later Brigade General German Bundeswehr, and Flottile Admiral, Kommandeur Kreuzer Admiral Scheer, Ernst Thienemann, 
Generalleutnant der Artillerie, Kommandeur der Artillerieschule Berlin at the Hardenbergstraße 
, Hellmut Huffmann,