Oakes, John Cogswells, born 16-10-1906 in Galvestone, Texas, was a 1928 graduate of the U.S. Military Academy at West Point
. As a young officer he served at Fort Sam Houston, Texas, and in Panama as aide-de-camp to Major General Harold B. Fiske
. He served seven consecutive years at the Artillery School at Fort Sill, first as a student, then as an instructor in the Department of Gunnery, the first student to be chosen to instruct immediately after his student officer course and continued in the Department of Tactics. During those years he was a huntsman with the Artillery Hunt, played polo and steeple-chased. He retained his love for horses all his life and in later years had a small and successful racing stable. During World War II, he commanded a Corps Artillery Fire Direction Centre from Holland to the Elbe River. He served in Greece during the Greek Civil War as training officer of the Joint Military Advisory and Planning Group. He commanded the 25th Division in Korea and was Chief of Staff of the Eighth Army there in 1954. Almost immediately after that he headed the G-3 section of U.S. Army Europe in beautiful Heidelberg, where Albert Speer lived after the war.
 and was Chief of Staff of the Seventh Army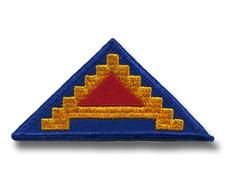 in Stuttgart. He worked at the Pentagon in several different positions, early on as Secretary to the General Staff, and lastly as the Deputy Chief of Staff for Military Operations. After that, he returned to Germany as commander of VII Corps in Stuttgart and then became Commanding General of the Seventh Army there. His decorations include the Distinguished Service Medal, two Legions of Merit, the Bronze Star, the Knight Order of the Phoenix, Greece, and two decorations from Belgium.
Death and burial ground of Oakes, John Cogswell.
John Cogswell Oakes, who retired from active duty in 1963 as a 3* General and the Commanding General of the 7th Army in Germany, died 30-08-1982 at Walter Reed Army Medical Centre of heart failure, and is buried with his wife Margaret, born McKinley, who died age 76, in 1989, on the Arlington National Cemetery, Section 2. Close by the graves of, Major General and commander of the 5th Infantry Division, Joseph Michaerl Cummins, Brigadier General, First African-American General, Benjamin Davis, Quartermaster Lieutenant General, John Lesesne De Witt, Major General and Head OSS, William "Wild Bill" Donovan, Brigadier General, Speck Easley, Marine Corps Major General, Commander 1st Raider Battalion , Merrit "Red Mike" Edson, Lieutenant General, VIII Army, Robert Eichelberger, Navy Admiral, Commander Nord Pacific Fleet, Frank Fletscher and Navy Admiral, Commander VII Forces, William Fechteler, Lieutenant General, Commander 86th Infantry Division, Ridgeley Gaither, Major General, Commander 29th Infantry Division, 
D-Day, Charles Gerhardt and Admiral, U.S. Chief of Naval Material, John Gingrich, U.S. Brigadier General, " Merrill's Marauders " in Burma, Frank Down Merril, U.S. 4* Navy Vice Admiral. Commander U.S.S. Hornet, Doolittle Raid, Marc Mitscher, and Brigade General Courtney Whitney, Oakes was survived by his wife, the former Margaret McKinley; two sons, Colonel. John Hawley Oakes, of West Point, and James McKinley Oakes of Washington; two daughters, Sue Keith of McLean, Va., and Margaret Cox of Oklahoma City, Okla., and seven grandchildren.