Kennedy Joseph Patrick "Joe" Jr., born 25-07-1915 in Hull, Massachusetts,
first attended the Dexter School in Brookline, Massachusettes, with his brother, John.
 He graduated from The Choate School (now Choate Rosemary Hall) in 1933 in Wallingford, Connecticut. He then entered Harvard College in Cambridge, Massachusetts, graduating in 1938. Kennedy participated in football
, rugby and crew, and he served on the student council. Kennedy then spent a year studying under the tutelage of  the British political theorist, economist, author and lecturer.Harold Laski
 at the London School; of Economics before enrolling in Harvard Law School..Laski contracted influenza nd died in London on 24-03-1950, aged 56.
From a very young age, Kennedy was groomed by his father and predicted to be the first Roman Catholic Irish-American President of the United States. When he was born, his grandfather John Fitzgerald (1863–1950)
, then Mayor of Boston, told the news, "This child is the future President of the nation." He often boasted that he would be president even without help from his father. He was a delegate to the Democratic National Convention in 1940. Kennedy planned to run for Massachusetts 11th congressional district in 1946.
Kennedy expressed approval of Adolf Hitler. His father sent him to visit Nazi Germany in 1934. He wrote to his father (and possibly influenced by experience with his intellectually disabled sister Rose Marie "Rosemary")
, praising Hitler's sterilization policy as "a great thing" that "will do away with many of the disgusting specimens of men."  He explained that "Hitler is building a spirit in his men that could be envied in any country."
Kennedy left before his final year of law school at Harvard to enlist in the U.S. Naval Reserve
on 24-06-1941. He entered flight training to be a Naval Aviator
, and after training, he received his wings and was commissioned an ensign on 05-05-1942. He was assigned to Patrol Squadron 203
 and then Bombing Squadron 110
. In September 1943, he was sent to Britain and became a member of Bomber Squadron 110, Special Air Unit One, in 1944. He piloted land-based PB4Y Liberator
 patrol bombers on anti-Submarine details during two tours of duty in the winter of 1943–1944. Kennedy had completed 25 combat missions and was eligible to return home. He instead volunteered for an Operation Aphrodite mission.
Death and burial ground of Kennedy, Joseph Patrick "Joe" Jr.
Operation Aphrodite (US Army Air Forces) & Operation Anvil (US Navy) made use of unmanned, explosive-laden Army Air Forces Boeing B-17 Flying Fortress and Navy PB4Y-Liberator bombers that were deliberately crashed into their targets under radio control.These aircraft could not take off safely on their own, so a crew of two would take off and fly to 2,000 feet (610 m) before activating the remote control system, arming the detonators, and parachuting from the aircraft.
Kennedy was appointed a lieutenant
  on 01-07-1944. After the U.S. Army Air Forces operation missions were drawn up on 23-07-1944, Lieutenants Wilford John Willy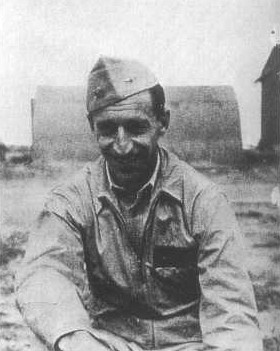 and Kennedy were designated as the first Navy flight crew. Willy, who was the executive officer of Special Air Unit One, had also volunteered for the mission and "pulled rank" over Ensign James Simpson, who was Kennedy's regular co-pilot. Kennedy and Willy (co-pilot) flew a BQ-8 "robot" aircraft (drone; a converted B-24 Liberator) for the U.S. Navy's first Aphrodite mission. Two Lockheed Ventura mother planes and a Boeing B-17 navigation plane took off from RAF Fersfield at 1800 on 12-08-1944. Then the BQ-8 aircraft, loaded with 21,170 lb (9,600 kg) of Iorpex, took off. It was to be used against the U-boat pens at Heligoland in the North Sea.Following behind them in a USAAF F-8-Mosquito to film the mission were pilot Lieutenant Robert A. Tunnel and combat camera man Lietenant David J. McCarthy, who filmed the event from the perspex nose. As planned, Kennedy and Willy remained aboard as the BQ-8 completed its first remote-controlled turn at 2,000 feet near the North Sea coast. Kennedy and Willy removed the safety pin, arming the explosive package, and Kennedy radioed the agreed code Spade Flush, his last known words. Two minutes later (and well before the planned crew bailout, near RAF Manston), the Torpexosive detonated prematurely and destroyed the Liberator, killing Kennedy and Willy instantly. Wreckage landed near the village of Blythburgh in suffolk, England, causing widespread damage and small fires, but no injuries on the ground. According to one report, a total of 59 buildings were damaged in a nearby coastal town.
Joe Sr. had plans for Joe Jr. to become President. However, Joe Jr. was killed and the high expectations of the father then fell upon Joe Jr.'s younger brother John Fitzgerald
  who was later elected President. After his death, Joe Kennedy was awarded the Air Medal and Navy Cross for heroism. In December 1945, the navy commissioned a destroyer and named it the USS Joseph P. Kennedy Jr. A year later, Kennedy's younger brother Robert
 briefly served aboard the ship..Memorial for Joseph Kennedy Jr. inside the fortress of Mimoyecques (France) 
 Joe's body was never found and there is on Cambridge American Cemetery and Memorial in Coto, South Cambridgeshire District Cambridgeshire, England, a Plot: No Known Grave; name is listed on the Tablets of the Missing.