Fellgiebel, Walther Peer, born 07-05-1918 in Berlin-Charlottenburg,
the son of General Erich Fellgiebel, a major conspirator in the July 20 plot to assassinate Adolf Hitler. As head of Hitler's Signal services, Fellgiebel knew every military secret, including Wernher von Braun's 
 rocketry work at the Peenemünde Army Research Center. Erich Fellgiebel's
 most famous act that day was his telephone report to his co-conspirator General Fritz Thiele
 at the Bendlerblock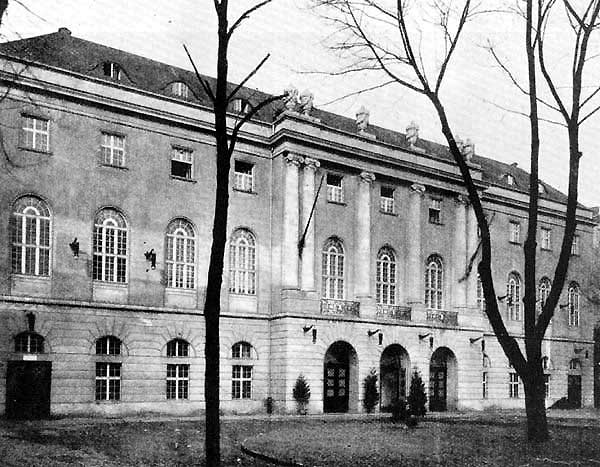 , after he was informed that Hitler was still alive: "Etwas schreckliches ist passiert! Der Führer lebt!" ("Something awful has happened! The Führer lives!" Thiele was found guilty by Roland Freisler 
 and hanged in the Plötzensee, age 50 on 04-09-1944.On 10-08-1944, Fellgiebel was also found guilty by Roland Freisler and sentenced to death. He was executed/hanged on 04-09-1944, age 57, at the Plötzensee Prison in Berlin.
 Walther Fellgiebel followed the Primary School in Weinhübel and the Gymnasium in Berlin and Altdöbern and made his final examination in 1937. After the Reichs Labour and Wehr service, he joined the War School in Hanover and shortly before the outbreak of World War II he was promoted to Leutnant of the Artillery. Walther had his own distinguished military career and was involved in the Poland invasion with the 28th Infantry Regiment as an Adjutant. He won the Iron Cross Second Class on 13-07-1940, during the French Campaign as an Oberleutnant. On July 30-07-1941, Fellgiebel received the Iron Cross First Class and the wound badge in Black
, for actions on the Russian Front with the 298th Artillery Regiment, as an Adjutant. He would receive the Wound Badge in Silver
, for additional wounds, on August 03-08-1943. An artilleryman, Walter Fellgiebel won the Knight's Cross of the Iron Cross on 07-09-1943 as the battery commander of the 2nd Battery of the 935th Light Army Artillery Detachment. Ten days later, Fellgiebel received the General Assault Badge as an Hauptmann. The younger Fellgiebel was probably unaware of his father's participation in the assassination plot, but was arrested on 01-08-1944.
Death and burial ground of Fellgiebel, Walther Peer.
 Fellgiebel here with Oberst Martin Steglich
 and Generalleutnant Heinz Georg Lemm
 was released for lack of evidence, but re-arrested in February 1945. Generalfeldmarschall Ferdinand Schörner
personally interceded and restored Fellgiebel's rank to Major and assigned him as commander of Artillerie-Abteilung 935. He thus survived the war. He served as the head of the Association of Knights Cross Recipients  
. Fellgiebel retired in Frankfurt am Main, where he died at the age of 83, on 14-10-2001.Walther Fellgiebel is buried with his wife Rosemarie, who died age 79, in 1999 on the Hauptfriedhof, Main cemetery, in Frankfurt am Main.