Bronson, born Charles Dennis Buchinsky, Charles, born 03-11-1921 in Ehrenfeld, Pennsylvania,
 was an American actor but also participated in World War II as an aerial gunner. Bronson was born Charles Dennis Buchinsky and was one of 15 children born to a Lithuanian immigrant. His father, Walter Bunchinski, who later adjusted his surname to Buchinsky to sound more "American", hailed from the town of Druskininkai. Bronson's mother, Mary (born Valinsky), whose parents were from Lithuania, was born in the coal mining town of Tamaqua, Pennsylvania. Charles learned to speak English when he was a teen, before that he spoke Lithuanian and Russian. Charles also worked in a coal mine until he entered military service during World War II. Bronson earned $1 per ton in the coal mine and his family, father died when he was 10, was so poor that, at one time, he reportedly had to wear his sister's dress to school because he had nothing else to wear. In 1943, Bronson enlisted in the
and served as an aerial gunner in the 760
th
Flexible Gunnery Training Squadron,
and in 1945 as a B-29 Super fortress crewman
with the 39
th 
Bombardment Group
 based on Guam. Its final bombing mission was at Iwo Jima on 19-02-1945, the same day three Marine divisions invaded the island. Bronson was awarded a Purple Heart
 for wounds received during his service. After the end of World War II Bronson, nicknamed Leatherface, worked at many odd jobs until joining a theatrical group in Philadelphia. Bronson's first film role was as a sailor in You're in the Navy Now, in 1951. He married Harriett Tendler, she was an 18-year-old virgin when she met the 26-year-old Charlie Buchinsky at a Philadelphia acting school in 1947. Two years later, with the grudging consent of her father, a successful, Jewish dairy farmer, she wed the Catholic Lithuanian and former coal miner; supporting them both while Charlie pursued their acting dream.
 They had two children before divorcing in 1965. Harriett Bronson tells the story of her marriage and a high-profile divorce with much raw emotion but it's not an angry, gossipy, or bitter account. Harriett was wise enough to recognize that it wasn't just Jill Ireland that led to the unraveling of their marriage, but the way her husband dealt with his fame. It was Harriett who had ironed his shirts, raised their children, and offered moral support to the actor as he slowly worked his way through the Hollywood ranks. But it was Jill who ended up co-starring with Charles Bronson in 15 hit films, not because of any great acting ability, but because it was she who was married to the world's biggest movie star, a man who got what he wanted, and he wanted her there. Thus Bronson then married to British actress Jill Ireland from 05-10-1968 until her death from breast cancer  at age 54 in 1990. He had met her in 1962, when she was married to  Scottish actor Davd McCallum.
 Bronson lived in a grand Bel Air mansion in Los Angeles
s
with seven children: two by his previous marriage, three by hers, one of whom was adopted and two of their own, another one of whom was adopted. In December 1998, Bronson was married a third time to Kim Weeks,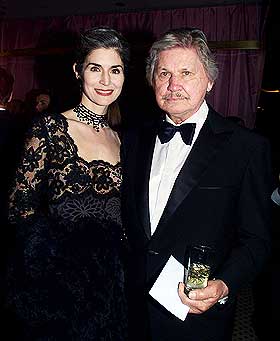 a former employee of Dove Audio who helped record Ireland in the production of her audiobooks. They were married for five years until Bronson's death. After they married, she often played his leading lady, and they starred in 14 movies together. He became one of the great actors and in The Dirty Dozen, Bronson played an Army death row convict conscripted into a suicide mission.
Death and burial ground of Bronson, born Charles Dennis Buchinsky, Charles.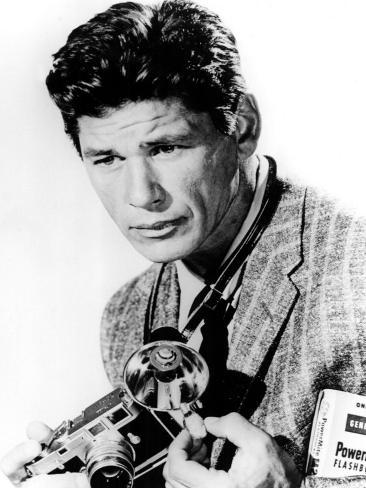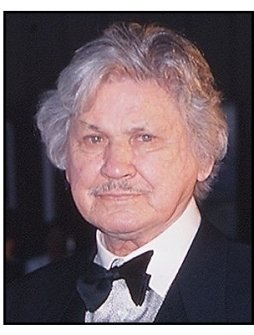 Bronson's health deteriorated in his later years, and he retired from acting after undergoing hip-replacement surgery in August 1998. He suffered from Alzheimer's disease in his final years. Bronson died of pneumonia at the age of 81, on 30-08-2003, in Los Angeles. He is buried on the Brownsville cemetery near his Vermont farm in West Windser, Vermont.
Message(s), tips or interesting graves for the webmaster:    robhopmans@outlook.com