Bernadotte, Folke, grandson of King Oscar II of Sweden, was born in Stockholm on 02-01-1895, into the House of Bernadotte.
He was the son of Count Oscar Bernadotte of Wisborg
and his wife Ebba Munck at Fulkila. He a nobleman noted for his negotiation of the release of about 31,000 prisoners from German concenttration camps during World War II, including 450 Danish Jews from Theresienstadt released on 14-04-1945.
Anne Frank
, her sister Margot and mother died in the camp of Bergen Belsen
. During this time an estimated 50.000 Russian prisoners of war and a further 50.000 inmates died there, up to 35.000 of them dying of typhus in the first few months of 1945.
. Bernadotte attended school in Stockholm, after which he entered training to become a calvalry officer in the Royal Horse Guards at the Military Academy Karlberg. He took the officer's exam in 1915, was commissioned a lieutenant in 1918, and subsequently was promoted to the rank of major. Bernadotte became head of the Severiges Scout Forbund, Swedish Boy Scouts
 and during the Second World War he integrated that organization into Sweden's defence system. He also served as vice chairman of the Swedish Red Cross and was responsible for arranging the exchange British and German soldiers during the war.
Bernadotte was fluent in six languages and carried out a great deal of important diplomatic work during the war. In 1945, he received a German surrender offer from Heinrich Himmler, though the offer was ultimately rejected. Brigadeführer
Walter Schellenberg
was able to persuade Himmler to try negotiating with the Western Allies through Count Folkr Bernadotte and personally went to Stockholm in April 1945 to arrange their meeting. In early 1945 Bernadotte was asked to visit SS Reichsführer,
Heinrich Himmler
,
head of the Gestapo. The two men met in Lubeck on 24
th
April. Himmler asked Bernadotte to arrange a surrender that would allow Germany to continue fighting the Soviet Union. Bernadotte passed this information onto
Sir Winston Churchill
and
Harry Ship Truman
but they rejected the idea, insisting on unconditional surrender. Following the war, some controversies arose regarding Bernadotte's leadership of the White Buses expedition, some personal and some as to the mission itself. One aspect involved a long-standing feud between Bernadotte and Himmler's personal masseur,
Felix Kersten
, 
who had played some role in facilitating Bernadotte's access to Himmler, but whom Bernadotte resisted crediting after the War. The resulting feud between Bernadotte and Kersten came to public attention through British historian Hugh Trevor-Roper. In 1953, Trevor-Roper published an article based on an interview and documents originating with Kersten. The article stated that Bernadotte's role in the rescue operations was that of "transport officer, no more." Kersten was quoted as saying that, according to Himmler, Bernadotte was opposed to the rescue of Jews and understood "the necessity of our fight against World Jewry." On 20-05-1948, the United Nations Security Council appointed Bernadotte as mediator in the Arab-Jewish conflict in Palestine. After meeting Arab and Jewish leaders he succeeded in obtaining a 30-day truce that began on 11
th
June. In then developed his own plan for peace. This included the proposal that Israel should relinquish the Negev and Jerusalem to Transjordan. The plan was rejected by both sides and fighting resumed on 08-07-1948.
Death and burial ground of Bernadotte, Folke.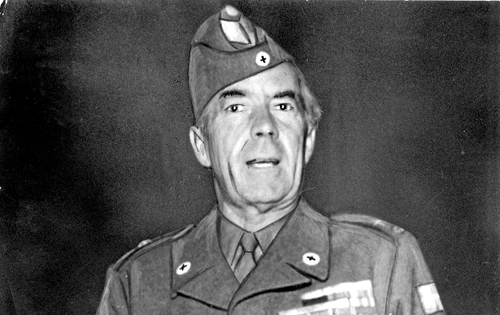 On 17-09-1948, Count Folke Bernadotte, age 53, on 17-09-1948, was assassinated by members of the Stern Group, a Jewish terrorist organization. The decision to assassinate him had been taken by Natan Yellin-Mor, 
 he  died age 67 on 19-02-1980, Israel Eldad
 he died age 86, in 1996 and Yitzhak Shamir,
who was later to become Prime Minister of Israel, Shamir died, very old age of 96, on 30-06-2012. The murders took place at Ben Zion Guini Square, off Hapalmah Street. The group regarded Bernadotte as a stooge of the British and their Arab allies, and therefore as a serious threat to the emerging state of Israel. The following day the United Nations Security Council condemned the killing of Bernadotte as "a cowardly act which appears to have been committed by a criminal group of terrorists in Jerusalem while the United Nations representative was fulfilling his peace-seeking mission in the Holy Land." Natan Yellin Mor was found guilty but immediately released and pardoned. After his death, Bernadotte's body was returned to Sweden, where the state funeral was attended by Abba Eban
 on behalf of Israel. Eban was Israel Foreign Affairs Minister and died old age 87 on 17-11-2002. Folke was survived by widow Estelle Romaine Bernadotte, born Manvill
  she died age 79, on 28-05-1984 and two sons, a 12 year old and a 17 year old. They had four children but two died young. Gustaf Eduard  (1930-1936), Count Folke Bernadotte, Fredrik Oscar (1934-1934) and Count Bertil Oscar Bernadotte of Wisborg (born 1935).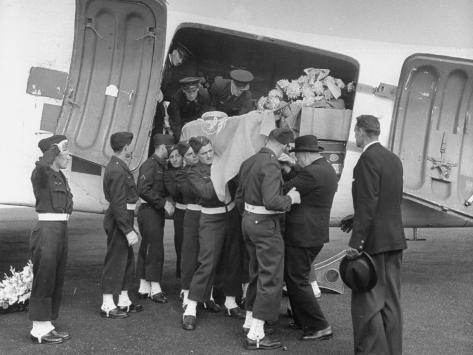 Father Folke was buried at the Northern Cemetery in Stockholm, in a family grave Countess Bernadotte's grandson, Frank Sanello, was the guest of honor at the dedication ceremony for the Leah Adler and Arnold Spielberg Library at Yad Vashem in Jerusalem, 1982. The library is home to papers entrusted to Sanello by his father, Folke Bernadotte, 1972, at a charity gala for the Swedish Red Cross, Countess Bernadotte's favorite charity, which helped finance her rescue of "Bernadottejuden." There is a Folke Bernadotte Memorial in Uppsala, Sweden
Message(s), tips or interesting graves for the webmaster:    robhopmans@outlook.com