Camm, Frank Ambler, born 08-01-1895 at Camp Knox, Kentucky, attended Virginia Poly Institute, and received an L.L.B. Degree from the University of Virginia in 1917. He was also a graduate of the Samur Field Artillery School, France, 1918, Camp St. Maur Tractor Artillery School, France, 1918, Field Artillery School, Fort Sill, Oklahoma, 1924
, the Command and General Staff School, 1941 (Division officer's course), 1942. He married Felicia Beall Taylor, 03-06-1921.Camm was commissioned a Second Lieutenant, Field Artillery, and then advanced through the through the grades to Brigadier General in 1951.He served with the 55th Artillery, 1918, France. He participated in campaigns of Meuse-Argonne, Aisne-Marne, 1918. Regulating Station H, France and Germany, 1919; as Instructor, Military Science, Harvard University, 1926-30; with the 17th Field Artillery, Fort Bragg, North Carolina, 1930-34; Adjutant 13th Field Artillery Brigade, Schofield Barracks, Hawaii, 1934-36; as Professor of Military Science and Tactics, Xavier University, Cincinnati, 1936-40; with the 28th Field Artillery and as Commander of the 56th Field Artillery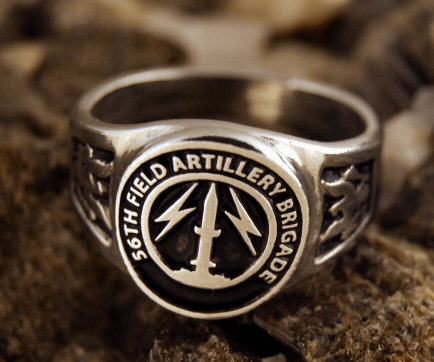 Fort Jackson, South Carolina, 1941-42. He was Executive Officer, 78th Division Artillery
, Camp Butner, North Carolina, 1942-43; was Commander of the 15th
Field Artillery Brigade
, Fort Bragg, 1943, XIII Corps Artillery, Camp Picket, Virginia, 1943; the 78th Division Artillery, U.S., England, France, Belgium, and Germany, 1943-46. He participated in the Ardennes battles (Battle of the Bulge), and the capture of the Remagen Bridge
 Rhineland, Central Germany, 1944-45. Commander 31st Antiaircraft Brigade, Esslingen, Germany, 1946; Special Representative and Director for Germany, Office of Foreign Liquidation Commission, Bad Orb, Germany, 1946-47.He was Deputy for combat arms, General Staff, 1948-50; Assistant Chief, Career Management Division, Department of the Army, 1950-51; Chief of Military Assistance Advisory Group, Embassy, Lisbon, Portugal, 1951-53. He retired from active duty in 1953. His medals include the Legion of Merit, Bronze Star with Oak Leaf CLuster, Commendation Ribbons (US), Croix de Guerre with palm (France).
Death and burial ground of Camm, Frank Ambler.
 He made his home at Monroe, Virginia, where he died on 16-12-1976, age 81. He was buried with full military honours in Section 11 of Arlington National Cemetery. Buried with him are his wife, Felicia, born Taylor (1899-1974), and his daughter, Felicia, who died in one year latter in 1975. His son Frank Jr,
 who became a Lieutenant General is buried in the same section as his father and mother. Frank Jr a combat engineer in the 78th Infantry Division under Major General
 Edwin Pearson Jr Parker during the war, was involved in the conquest of the Remagen bridge, one of the big events during the war. General Parker died old age 91 on 07-06-1983 in Washington, District Columbia.