As the rays of early evening sun lingered over the giant wooden mast that protruded through the pine forest, two cars passed through the gates of the German radio station and stopped outside the three-storey transmission building.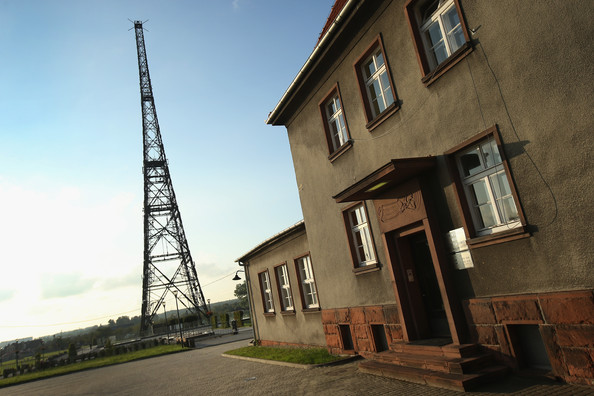 Forty-three-year-old unmarried Catholic farmer, Franz Honiok 
In the following minutes, seven SS officers posing as Polish partisans, would carry out a simple act that would leave one man dead on the station steps – and provide Adolf Hitler with the excuse to invade Poland , plunging the world into six dark years of conflict.
The events that took place in the fading light of August 31, 1939 around Gliwice radio station – some four miles inside Germany, on the border with Poland – have largely been overlooked by historians. Even relatives of the dead man have only spoken of the incident in hushed, private family gatherings, preferring not to ask questions of authorities on either side.
And on Tuesday, when German Chancellor Angela Merkel meets the prime ministers of Russia and Poland in Gdansk (formerly Danzig) to commemorate the day 70 years ago when Hitler's tanks rolled across Poland's borders, little thought will be given to the place where it started – or the man who died there.
However, on Monday, in the manicured grounds of the radio station on the edge of the industrial city of Gliwice, which is now within Poland's borders, there will be a low-key commemoration and, for the first time, German and Polish historians will gather to discuss what took place.