More than any other event in this century, World War II transformed the United States from an isolationist country with a small military establishment designed primarily for self-defense into a leading military power with forces stationed around the globe. In the process, the US Armed Forces were transformed from essentially all-male to mixed-gender forces.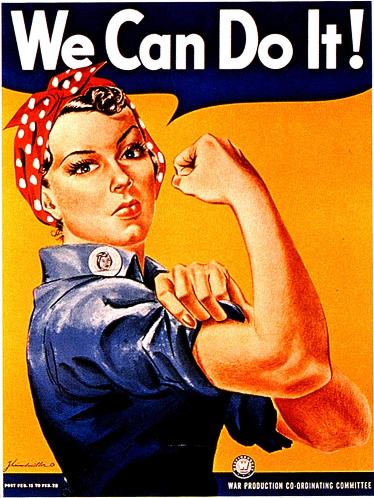 Almost 400.000 women served the armed forces—a number that exceeded total male troop strength in 1939. They enlisted "for the duration plus six months" to free male soldiers for combat by filling jobs that matched women's "natural" abilities—clerical work and jobs requiring rote attention to detail and small motor skills. The Congressional debate that preceded their authorization also addressed the appropriateness of allowing women to exercise their rights and responsibilities as American citizens.
They served in the Army and Navy Nurse Corps
, Women's Army Corps (WAC), 
Army Air Forces, the Navy's Women, Accepted for Volunteer Emergency Service (WAVES), in the Marine Corps Women's Reserve, and in the Coast Guard (SPARs). Although not officially members of the armed forces, Women Airforce Service Pilots (WASPs) 
 provided critical support for the war effort. Other women worked with the military through service with organizations such as the American Red Cross, the United Service Organizations (USO), and the Civil Air Patrol.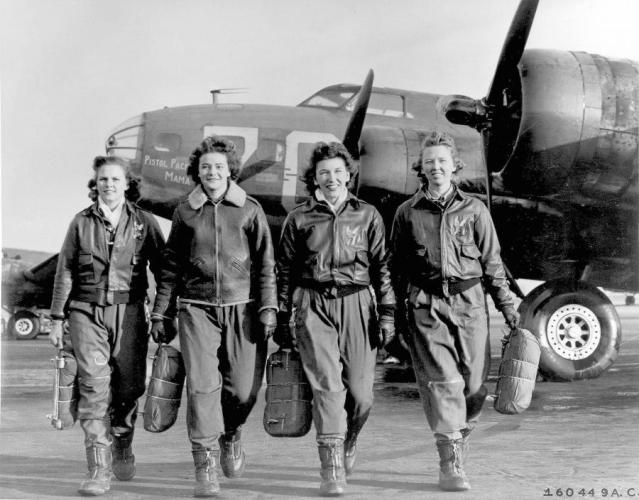 By the end of the war, there were few noncombatant jobs in which women did not serve, including positions that hadn't even existed when the war began—positions promulgated by scientific and technological advances to aid the war effort. They were in every service branch and were assigned to every combat theater. (Nurses and WACs served overseas throughout the war. WAVEs, SPARs, and Women Marines were restricted from overseas assignments until near the endo of the war when they were sent to the territories of Hawaii and Alaska—then considered overseas duty because they were not yet states.) Women earned Purple Hearts, Bronze Stars and Legions of Merit. Some were prisoners of war and some died in the service of their country.
All, more than 400 military women lost their lives during World War II. In 1944 U.S. Army Nurse Aleda E. Lutzo 
of Freeland Michigan was the first U.S. military woman to die in a combat zone during World War II when her hospital plane went down on her 196th rescue mission, age 29 on 01-11-1944..
Women's participation in the US Armed Forces during World War II was a major turning point in the relationship of women to the military. The initial response to the idea of enlisting women met enormous resistance. As the war escalated and the national pool of qualified male draftees dwindled, it became clear that for every woman recruited, one less man had to be drafted. Women volunteers came to be viewed not just as a source of women's skills, but as a valuable source of high-quality personnel to meet overall manpower requirements for the massive military build up. On more than one occasion, the Army became so desperate for women that its leaders seriously considered requesting Congressional approval to draft them.
Lieutenant Annie G. Fox 
 awarded the Bronze Star 
, Mildred Dalton Manning
 the last known female military prisoner of war from World War II .
Commanders who had once stated that they would accept women "over my dead body" soon welcomed them and asked for more. General Dwight Eisenhower who had a personnel female driver Kay Summerby 
told Congress after the war, that when the formation of women's units was first proposed, "I was violently against it." Then he added, "Every phase of the record they compiled during the war convinced me of the error of my first reaction." Eisenhower who had a female personel driver Kay Summerby ,went on to fight for a permanent place for women in the US Armed Forces.
Lieutenant Annie G. Fox died old age 93 on 20-01-1987 in Mateo, California, Mildred Dalton Manning died old age 98 on 08-03-2013 in Hopewell, New Jersey and Kay Summerby , died age 66 on 20-01-1975 in New York.