Walerian Czuma, born on 24-12-1890 in Niepolomice, Austria, was a Polish General and military commander. He is notable for his command over a Polish unit in Siberia during the Russian Civil War and the commander of the defense of Warsaw during the siege of that city in 1939. At the outbreak of World War I, Walerian Czuma joined the Piłsudski's Polish Legions
. Pilsudski was a Polish statesman, Chief of State, "First Marshal" and leader (1926–35) of the Second Polish Republic. Czuma was taken POW by the Russian Army and imprisoned in the infamous Butyrka prison. Later he was sentenced to forced resettlement in Siberia. After the Russian Revolution of 1917 he started to organize Polish military units in Siberia, which eventually became known as the Polish 5
th
Rifle Division. After the outbreak of the Polish Defensive War of 1939, he declined to leave Warsaw together with the government and the civilian authorities. On 03-09-1939
Edward Smigly Rydz
 ordered the creation of an improvised Command of the Defense of Warsaw and Czuma became its commander. He commanded all the units fighting in the Siege of Warsaw. On 28-09-1939, Czuma was taken POW by the Germans and remained in various POW camps for the rest of the World War II. After he was liberated from the Oflag VII A Murnau POW camp in Murnau am Staffelsee, Germany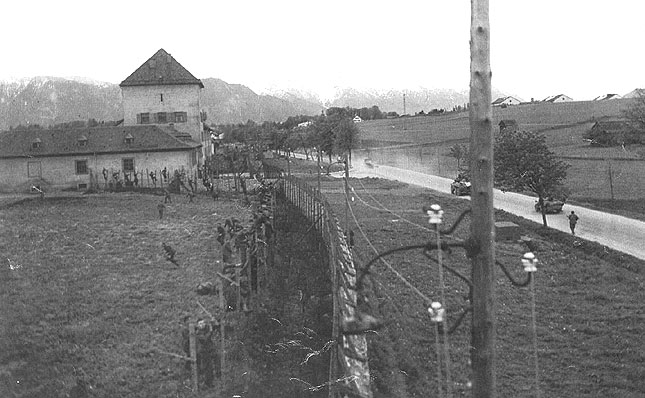 , by the American forces he joined the Polish Army in the West.
Death and burial ground.
The new communist authorities deprived him of Polish citizenship and Czuma
 chose to remain an émigré in the United Kingdom, where he died in Penley, near Wrexham, on 07-04-1962, at the age of 72. He first was buried in Wrexham, England, but on 02-07-2004, he was transferred to the cemetery Powaski in Warsaw, Poland. Close by the graves of Flyer ace, Wing Commander, Jan Zumbach (
see Zumbach
),
1st Independent Para Brigade. Polnish 4* General Major, Market Garden, 
Generals
Stanislaw Sosabowski
 and
Polnish Marschal,
Edward Rydz-Smigly
.