Ernst
Udet, Ernst
Ernst Udet, born 26-04-1896 in Frankfurt am Main, was known from early childhood for his sunny happy-go-lucky temperament. He grew up in the Bavarian city of Munich. He was fascinated with aviation from early childhood and hung out at a nearby airplane factory and an army airship detachment. In 1909, he helped found the Munich Aero-Club. After crashing a glider he and a friend constructed, he finally flew with a test pilot in the nearby Otto Works, which he often visited, in 1913. He tried to join the army on 02-08-1914, but was only 160 cm (5 ft 3.0 in) tall and did not qualify. In August, when the Allgemeiner Deutscher Automobil-Club appealed for volunteers with motorcycles Udet applied and was accepted ind and was accepted in the German Army Air Service in 1915. Udet's father had given him his motorcycle when Ernst passed his first year examination. Along with four friends, Udet was posted to the 26th Württembergischen Reserve Division as a "messenger rider." After injuring his shoulder when his motorcycle hit a shell hole, Udet went to a military hospital, and his bike went for repair. When he tried to track down the 26th Division, he was unable to locate it and decided to serve in the vehicle depot in Namur. During this time, Udet met officers from the Chauny flying sector who advised him to be transferred as an aerial observer. However, before he received his orders for Chauny, the army dispensed with the volunteer motorcyclists, and he was sent back to recruiting officials. Udet tried in vain to return to the fighting, but was unable to get into the pilot or aircraft mechanic training offered by the army. He soon learned that if he were a trained pilot, he would be immediately accepted into the air force. Through a family friend, aircraft and aircraft-engine designer and manufacturer , Gustav Otto
, owner of the aircraft factory he had haunted in his youth, Udet received private flight training. In 1926, amid failed attempts at business (caused by various reasons), the death of his wife, and health issues, Gustav Otto committed suicide at the age of 43, on 28-01-1916. The training cost 2.000 marks and new bathroom equipment from his father's firm. Udet obtained his civilian pilot's license at the end of April 1915 and joined the German Army Air Service. Flying a Fokker D-III (see Fokker), he scored his first victory on 18-03-1916 in a lone attack on 22 French aircraft. Udet arrived at Richthofen's group at 10 AM on 27-03-1918. At noon he flew his first sortie with them, also his first in a Fokker Dr.1 triplane and he shot down his first plane as a Jasta 11 pilot, a British R.E. 8 reconnaissance plane. In the same patrol, they pounced on a flight of Sopwith Camels, Richthofen (see Richthofen) knocking down one of them. Then they strafed a column of British infantry. Evidently impressed with Udet's head-on attack on the observation plane, Richthofen gave him command of Jasta 11. He continued to fly almost every day. On March 28, he got into a heroic duel with a Sopwith Camel over Albert.
After repeated head-on passes and manoeuvres, Udet finally managed to deliver a lethal burst. He hadn't ever thought about his downed opponents, but this time he wanted to know. He went to a nearby field hospital, where he found his victim's body: Lieutenant Maasdorp, Ontario RFC 47.
He downed his 23
rd
plane on April 6, another Sopwith Camel. After this mission, he went home to Munich, to be treated for an ear infection and then for recuperative leave. He married Elenora Lo Zink "Lo"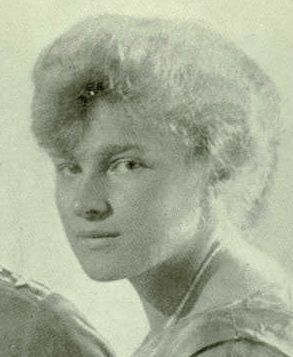 on 25-02-1920; however, the marriage lasted less than three years. They divorced on 16-02-1923. It has been said that Udet had many lovers on the side. His talents were numerous -juggling, drawing cartoons, party entertainment, he also received his Ordre pour le Mérite while on leave.
He read in the newspaper that on April 21, von Richthofen was killed. By the end of the First World War Udet had 62 victories. This made him the second highest German war ace of the war. After the war Udet appeared with moviestar and filmmaker Leni Riefenstahl (
see Riefenstahl
) in the film SOS Eisberg. He was also active in the Richthofen Veterans' Association and caused great controversy when he campaigned to have Hermann Goering (
see Herman Goering
) (
see Goering Peter
) rejected for making false claims of air victories during the First World War. Udet joined the Luftwaffe in June 1935 as a colonel and a year later was appointed head of the Technical Office of the Air Ministry. In this post Udet was responsible for the introduction of the Junkers Stuka and the Messerschmitt Bf 109. (
see Messerschmitt
)
During World War II he rose to the rank of Generaloberst and Director of Air Armaments. In 1940 pilots began to complain that the Spitfire was superior to German aircraft. However, the stress of the position and his distaste for administrative duties led to an increasing dependence on alcohol.
Later Adolf Hitler (
see Adolf Hitler
) and Hermann Goering (
see Sonnemann
) both accused him of being responsible for the defeat of the Luftwaffe during the Battle of Britain (
see Bomber Harris
).
The Luftwaffe's needs for equipment outstripped Germany's production capacity. Udet's old comrade in arms Hermann Goering first lied to Adolf Hitler about these material shortcomings when the Germans lost the Battle of Britain, then deflected the Führer's wrath onto Udet.
He was also criticized for neglecting the development of new heavy bombers. Udet became depressed by the performance of the Luftwaffe during Operation Barbarossa and the decision by General Marshal der Luftwaffe, Erhard Milch, Milch died age 79, on 25-01-1972, (
see Milch
) to overrule his plans to develop the Focke Wulf FW 190. When World War II began, his internal conflicts grew more intense. Aircraft production requirements were much more than the German industry could supply, given limited access to raw materials such as aluminium. Goering responded to this problem by simply lying about it, which further upset Udet. After the Luftwaffe's defeat in the Battle of Britain. Goering tried to deflect Hitler's ire by blaming it on Udet. Hitler's attack on the Soviet Union drove Udet further into despair.
On 17-11-1941, Udet shot himself in the head while on the phone to his mistress. According to Udet's biography, "the Fall of an Eagle", he wrote a suicide note in red pencil which included: "Ingelein, why have you left me?" and "Iron One, you are responsible for my death" . Ingelein referred to hids girlfriend, Inge Beyle and "Iron One" to Hermann Goering. The book "The Luftwaffe Diaries"states something similar, that Udet wrote"Reichsmarschall, why have you deserted me ?" in red on the headboard of his bed. It is possible that an affair Udet had with Marta Dodd,
daughter of the U.S. ambassador to Germany and Soviet sympathizer, during the 1930s might have had some importance in these events. Marta who had also a relation with the first Gestapo head Rudolf Diels (
see Diels
) died on 10-10-1990, age 81, in Praque. Records made public in the 1990s confirm Soviet involvement with Dodd's activities.
Adolf
Hitler was embarrassed by Udet's death
and the Nazi Government issued a statement that Udet had been accidentally killed while testing out a new weapon. General der Flieger, Adolf Galland (
see Galland
) was a meber of the guard of honour during the service.
Ernst Udet was buried next to the WWI fighter aces Manfred von Richthofen (
see Richthofen
) and General der Flieger,Werner Moelders (
see Moelders
) the flyer ace, on the Invaliden cemetery in Berlin. Werner Moelders crashed ironicly on his way to Udet's funeral, also General der Flieger, Wilberg (
see Wilberg
) crashed on his way to the same Udet funeral ???. Von Richthofen was reburied in Wiesbaden next to his brother Lothar (
see Lothar
). Only steps away the graves of the head of the Gestapo, Reinhard Heydrich (
see Heydrich
), Fritz Todt (
see Todt
) Armaments Minister, Generaloberst der Infanterie, Werner Fritsch (
see Fritsch
), General der Flieger, Carl Gablenz (
see Gablenz
), Vice Admiral, Lothar von Arnaud de la Perèire (
see Arnaud
), Hauptmann der Wehrmacht, Wolfgang Fürstner (
see Fürstner
) the commander of the Olympic village in 1936, Generaloberst der Panzertruppe, Hans Hube (
see Hube
), General of the Infanterie, Rudolf Schmundt (
see Schmundt
) Hitler's Adjutant who was killed with the bomb attack, on 29
th
July 1940 and Oberst der Wehrmacht,l Wilhelm Staehle (
see Staehle
), who was involved in the 20 July plot.