Julius Ochs
Adler , Julius Ochs

U.S. Major General, Commander van Haiti.

03-12-1892, Chattanooga, Tennessee.
USA.
03-10-1955, age 62, New York.

Arlington Cemetery, Virginia USA. Section 2-Grave 4657 A.
A
Adler , Julius Ochs
Julius Ochs Adler, born 03-12-1892 in Chattanooga, Tennessee, was a United States publisher, journalist, he became general manager at the Times after the death, in 1935, of his uncle, Adolph Ochs. Julius Adler was an officer and veteran of World War I. He served in the Army Reserve between the two World Wars. High decorated in WWI and WWII, he received the Distinguished Service Cross, for extraordinary heroism in action while serving with 306
th
Infantry Regiment at St. Juvin, France, 14-10-1918.
Major Adler was supervising the work of clearing the enemy from St. Juvin where they suddenly came upon a party of the enemy, numbering 150. Firing on the enemy with his pistol, Major Adler ran toward the party, calling on them to surrender. His bravery and good marksmanship resulted in the capture of 50 Germans, and the remainder fled. Further he received the Purple Heart, the Silver Star and the French Croix de Guerre, Distinguished Service Cross, the Silver Star with Oak Leaf Clusters. Adler was a, two stars, United States Army General during World War II and the commander of the 77
th
Infantry Division
, responsible for the defence of Hawaii from 1941 to 1944. Adler was relieved from duty on 17-11-1944 because of illness. After World War II, he joined The New York Times as vice-president, later to become general manager. He was invited by General Eisenhower (
see Eisenhower
) to visit the liberated concentration camps in 1945, to watch all the misery which happened there, himself.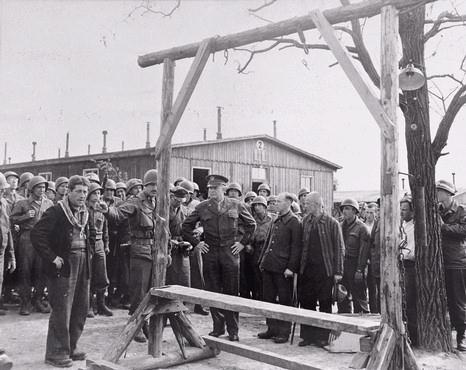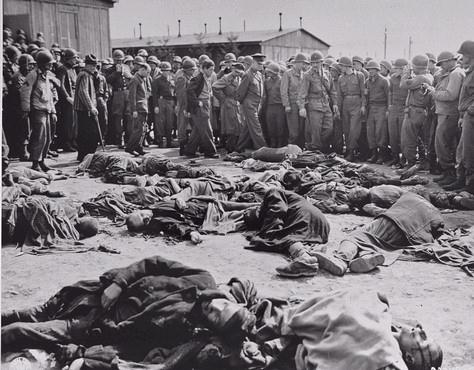 This visit inspired him to write a series of articles for The New York Times. He died 03-10-1955, at the age of 62, in New York and is buried with his wife Barbara, who died age 68 on 03-06-1971,on Arlington National Cemetery, Section 2.

Close by in Section 2, the graves of the Generals Edward Almond (
see Almond
), Frederick Anderson (
see Anderson
), Frederic Bell (
see Bell
), William Blandy (
see Blandy
), Clovis Byers (
see Byers
), Robert Carney (
see Carney
), Claire Chennault (
see Chennault
), Willis Crittenberger (
see Crittenberger
), Benjamin Davis (
see Davis
), John Dewitt (
see Dewitt
), William Donovan (
see Donovan
), Speck Easley (
see Easley
), Merrit Edson (
see Edson
), Robert Eichelberger (
see Eichelberger
), Frank Fletscher (
see Fletscher
), and William Fechteler (
see Fechteler
)
.